Donate For Skate and the children book release
Interview with Jenna Hirt
15.03.2021 - 5 min read
Can you talk about the book you just released?
Sure! I recently published a children's book titled Conchita. It is written in English and illustrated in full color by a great friend @SwerveyJones. The story is of a strong, adventourus young girl who lives in a jungle. One day she overhears that the neighboring village is in need, and has a great idea how she can help them. She decides to use her free time and energy to collect and deliver what may only be a little, but to them, it means a lot. Word gets out about Conchitas efforts which inspires others to continue in her footsteps.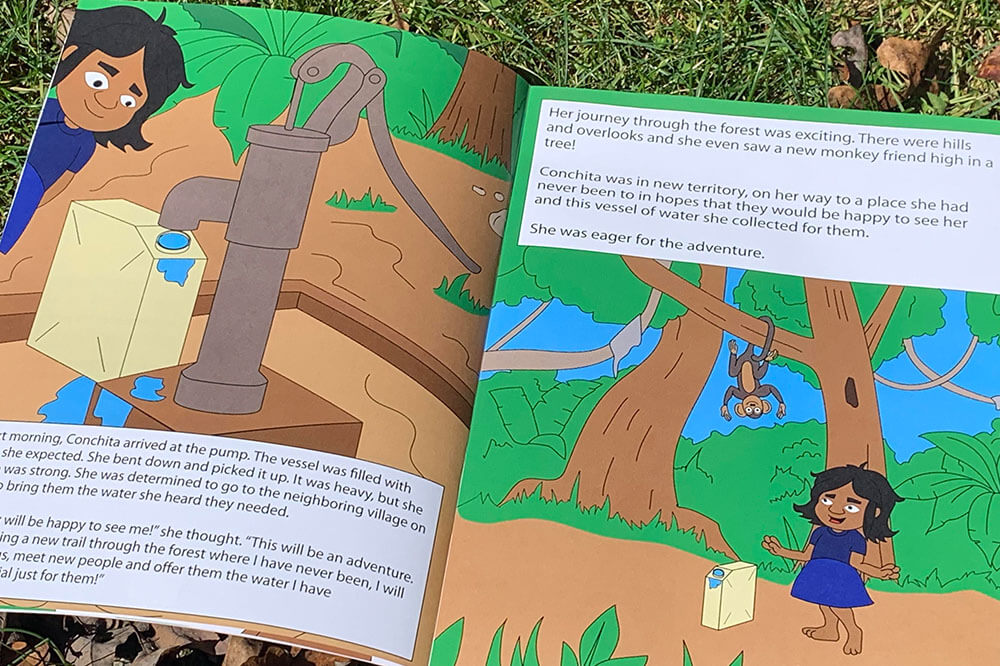 How did you choose this story and why?
I had the idea for the story when we were building the Hulhumale Skatepark in the Maldives. Inevitably on every skatepark build we do, there are children that don't necessarily want to skate, they just want to see what we are doing and they are curious as to why we are there. I decided to write a fun, interactive book that would have a universal message of helping others that hopefully these children can relate to. During a build, we will tell the kids and families who come around the jobsite that they are all invited to read the story of Conchita together on a specific day. The kids can take turns practicing their English while hearing English spoken by everyone who reads the different paragraphs out loud. The families of the children in attendance will see the effort to connect with the local children and I hope that it will show our heart for the community and not just to those in the community who skate. All inclusive.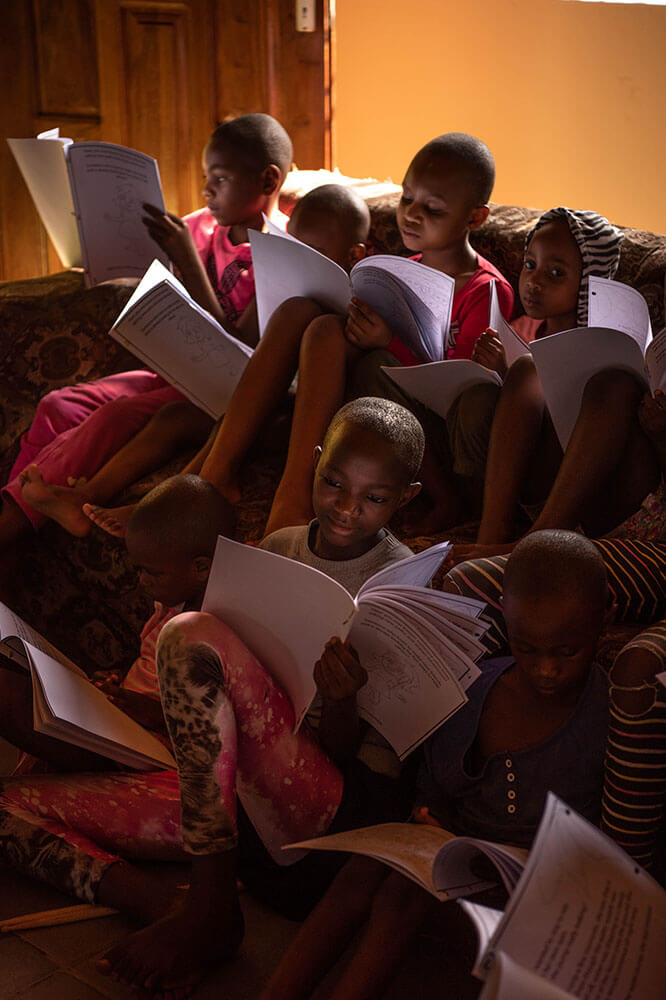 Picture by Josh Cunliffe
You sell it in the US so you can give books to some kids where we go build parks
Yes. My goal has been to sell the full color illustrated Conchita books and use the profits to print three times as many Conchita 'coloring books'. These are what I will bring for all the kids to read along with, color, write in and keep as their own. I will also be bringing coloring pencils for them to use.
The full color illustrated Conchita books are USD20$ each by PayPal to DonateForSkate@gmail.com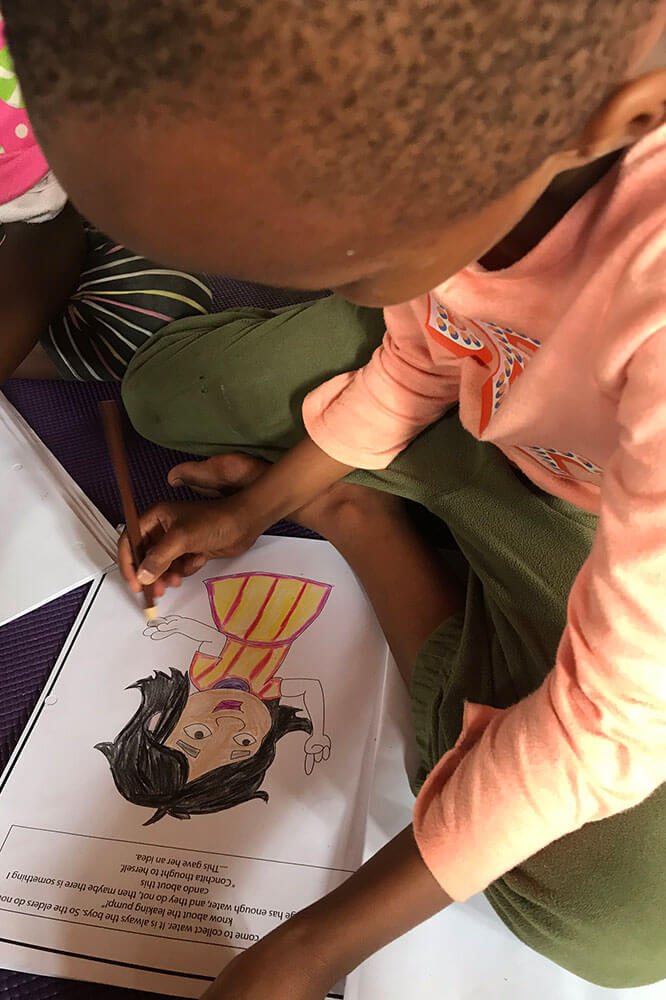 Picture by Josh Cunliffe
In Tanzania you read the books with the girls at the orphanage, how did they react?
It was amazing! I was able for the 1st time to hear kids with English as their 2nd language read the story out loud, sounding the bigger words out. To see them really connecting with the meaning of the story and loving the illustrations was spectacular. And they REALLY loved the coloring sessions! It was really fun to see them bring the story to life all in unique ways.
Is language a challenge when it comes to telling stories?
I wanted Conchita to transcend cultures, countries and continents. I wanted it to be recognizable and familiar in the illustrations simultaneously in Asian countries as in African countries, especially for the younger kids. Nearly a year in the making, I was really hoping the words were not too big and that the story would make sense. It was so rad to see the girls at the orphanage point at page 5 and say "Maasai! Maasai!' identifying with the elders in the story as the indigionous Maasai of Northern Tanzania. That really solidified that I had accomplished giving them an association that they could feel was just for them.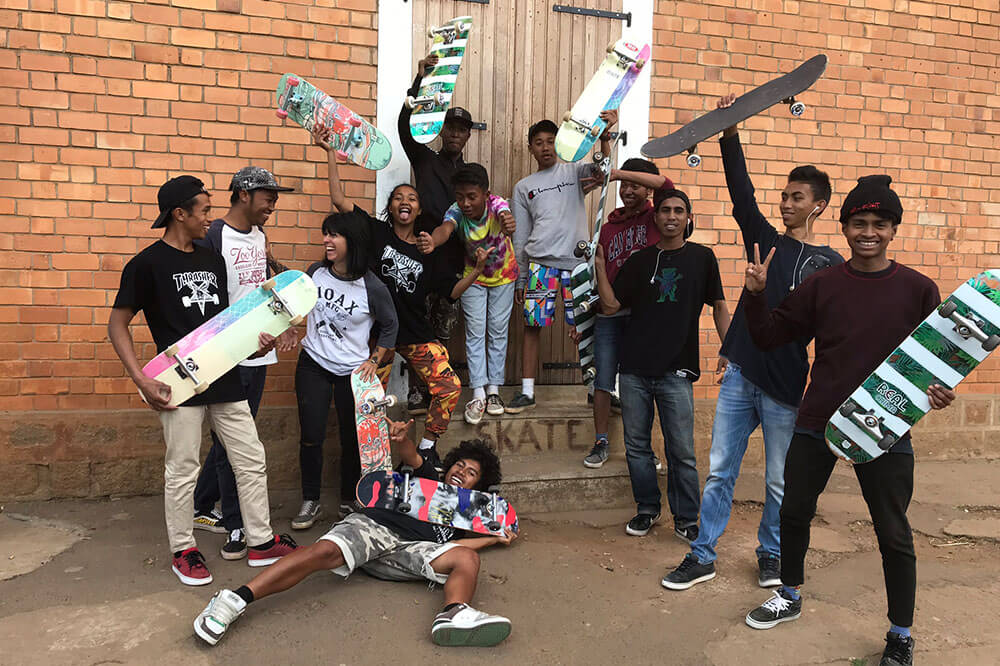 Picture by Donate for Skate
As Donate For Skate, how do you respond to skate equipment demands
My response has evolved since I began DFS in March 2016. At first, I put the word out as Donate For Skate to send any and all gear my way, but quickly it got to be overwhelming for just one person. There is an over abundance of skate gear in the USA being saved in closets and basements across the United States since the dawn of skateboarding and I had tapped into this reserve. I was cleaning old bearings, trying to match up random wheels, sanding boards, re-threading trucks... It is a very beautiful predicament, but I realized after about a year that I needed to try to accept only matching sets of trucks, wheels, bearings all in new or nearly new condition and only decks 8.5 or smaller. The larger vert and cruiser decks skaters ride in the States are just too big for the small kids and they also bump the weight up on cargo requirements and increase box dimensions. I really have a hard time saying no to donations, but DFS is only one person. Collecting, organizing, weighing, boxing up and carrying 20 plus completes to the other side of the globe on a regular basis is quite a feat. But I am proud to say that to date, the count is over 300 completes that have been brought to skaters in Ethiopia, Peru, Nepal, Morocco, South Africa, Greece, Maldives, Madagascar, Angola, Iraq, Nicaragua, Jordan with Tanzania the last place before Covid hit.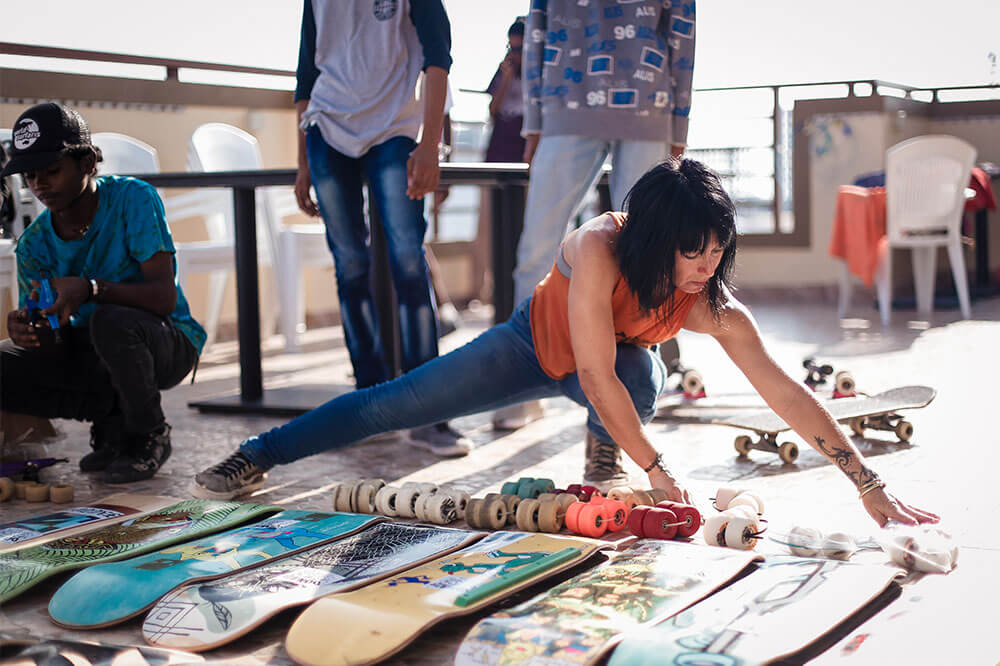 Picture by Donate for Skate
Speaking of Covid, how has this or has it changed the way Donate For Skate operates?
Covid has turned most everything upside down, including DFS. 2020 was about trying to navigate the uncertain and see through the fog. I started DFS because I saw the gap between kids who needed boards in other countries and the amount of boards just sitting around in the states which gave my love for traveling and skateboarding a new mission. I never wanted to be a middleman that gathers skateboards and ships them off to the unknown. Plane traveling is essential to be able to personally bring and give the skateboards. That is the circle of life for DFS. That being said, in 2021 I have decided to add an addendum. Until I am able to travel comfortably again, and for those around me, I am looking into shipping and if possible sending boards with others who I trust in our International skate family. This will be possible due to a fund set up in memory of Snarf, a skate homie who has passed on that I am honored will be shared with DFS in order to help spread his lust for life and passion of skateboarding with kids around the world.
What future do you see for skate materials charities as it seems the need is grow
I believe in time, it will be the norm to donate your skate gear at a comprehensive network of drop off points like skate shops and major skate events. Large companies and sponsors will fund the distribution in partnerships with organizations that are building and facilitating skateboard growth in developing countries like Make Life Skate Life, Wonders Around The World, Concrete Jungle Foundation and Donate For Skate.
Last question, regarding what you just said about how the skate donation system is probably going to evolve with the whole industry getting involved (distributions, skate shops, brands...), what can be a solution for what seems like the main problem: organisations keeping their locations equipped with skate gear by being able to ship materials without the locals beneficiaries having to pay "custom taxes" on donations ? (I feel like donations are not a problem, as you said the western world is sitting on a lot of materials but in most countries where materials are being sent it is very difficult to be able to actually get your hands on it, which is why so far we are bringing everything ourselves on the plane, but as more and more parks are being made in areas where there's no such thing as a skate industry, I think it won't be possible for too long to bring materials to every single project in need)
The unpredictable and sometimes unfair price gouging Customs Duty (taxes) that local governments impose at their discretion on boxes of donated skateboards entering their country is one of the main reasons why I started DFS. You would think if letters are typed up with documentation of being "for donation only" and in my case with the word "Donate" literally being the first word, that they would allow Duty-Free entry through Customs, whether it be in person or by shipping methods, though often they see it as a way to make money. It's hard to fault them when you know the situation of the country's economy, but also you know they are probably pocketing it. I have found it to be better to personally bring my donated skateboards rather than to ship so the boards don't get tied up in Customs or stolen. I can keep my eye on the boxes and watch as they open them, while showing photos in my phone of smiling children holding skateboards so they can understand better that they are NOT for sale, that they are free donated items for the children of their communities in hopes that they let the boards through and don't price gauge me.
It seems that shipping in cargo containers is one of the better ways to not get singled out on Customs Duty taxes. What a novel idea if large companies would get involved with footing the bill for strategic shipping containers that are located at say the Port of Miami and the Port of San Diego that get filled up by skate shops and skate companies that collect gear and mail it to the containers. They can get reimbursed on shipping by the large company footing the container bill. Let the big companies pay for the Duty fees. Let the big companies have their write offs. It makes sense because currently it's still rare that there is a skate shop anywhere near where we build parks in the rural municipalities and villages around the world and these big companies can pay less for donated boards to get distributed than to pay for brand new items to be sent. Add in the benefits of reduce, reuse, recycle, giving and sharing. It's a great idea that I believe could work if a cohesive effort was made for the greater good. Though it's just an idea I feel will happen over time. The past few years, the birth of skateparks in countries other than the US that we have been building has begun a new chapter in skateboarding and social media has helped show that unused skateboards can have a new life. More and more skaters are in need and companies are seeing that they can be a part.
The world watched as we built Ethiopia's first skatepark. Skaters who donated skateboards were able to see the kids' faces livestream when they stepped on their very own new board for the 1st time at their own local skatepark. This is such a new path we are paving. Thankful to be part of it and excited to see where it goes.
Jenna Hirt, @DonateForSkate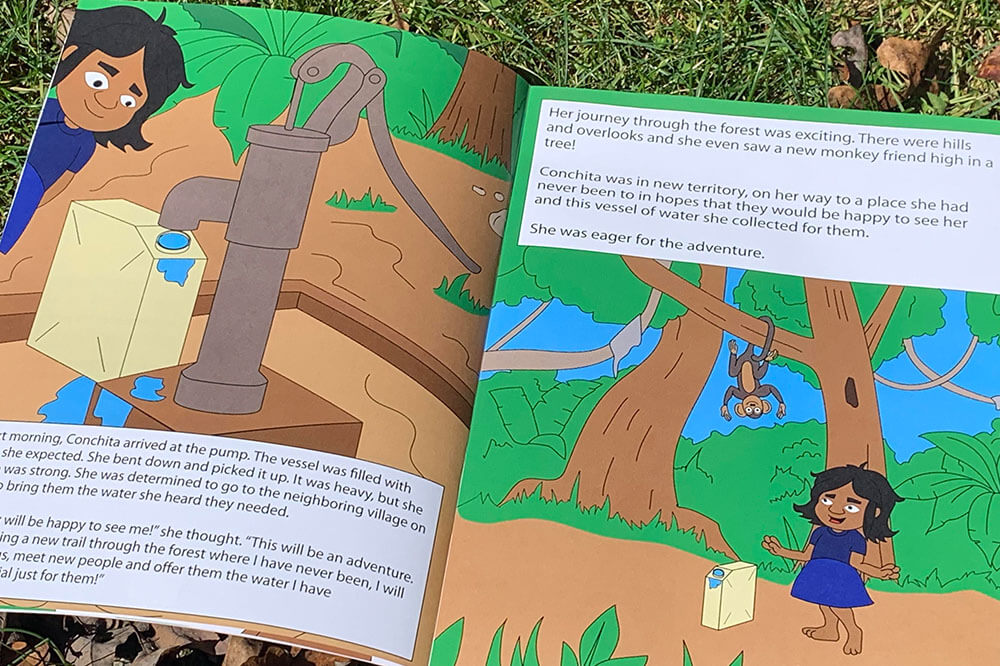 Conchita, the children book by Donate for Skate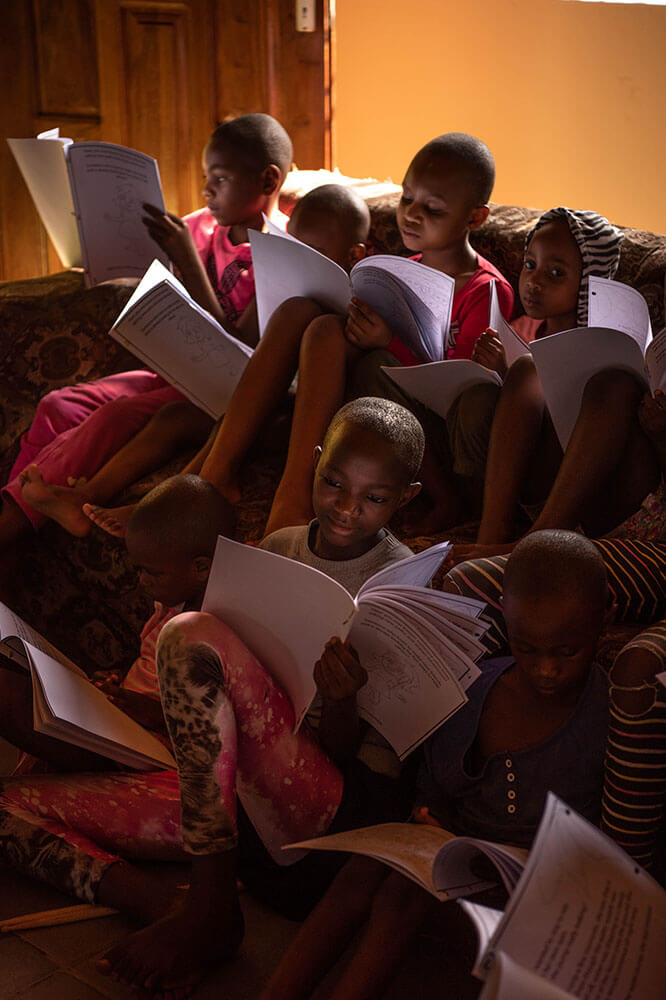 Picture by Josh Cunliffe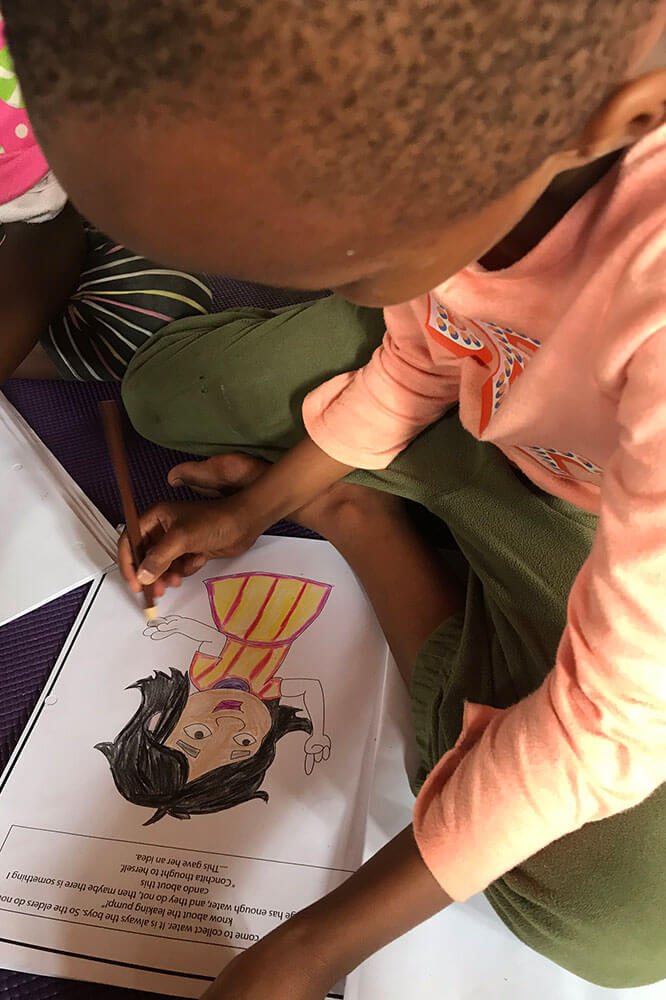 Picture by Josh Cunliffe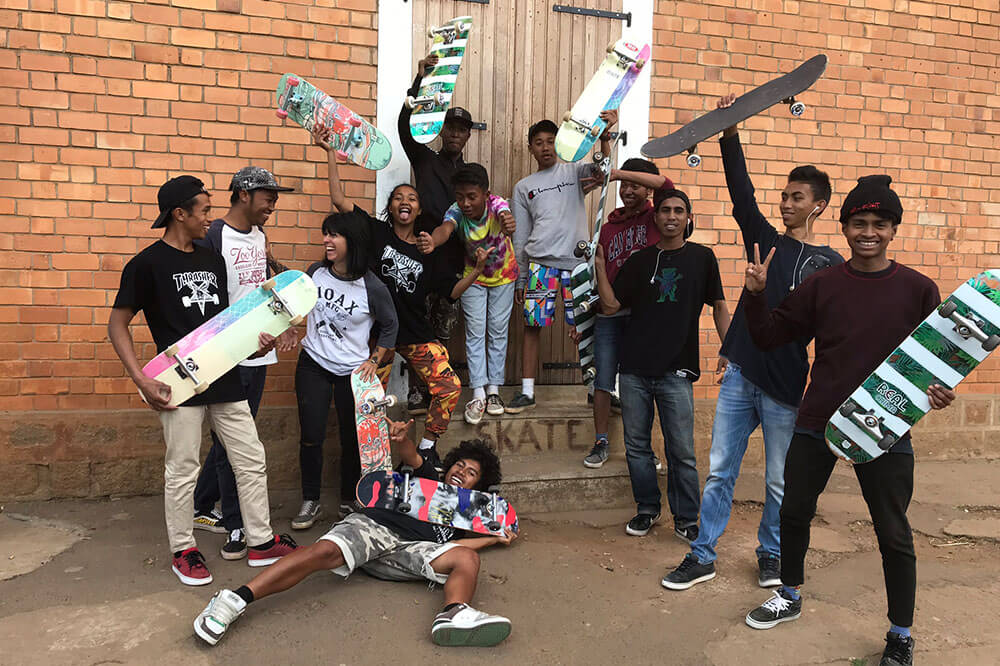 Picture by Donate for Skate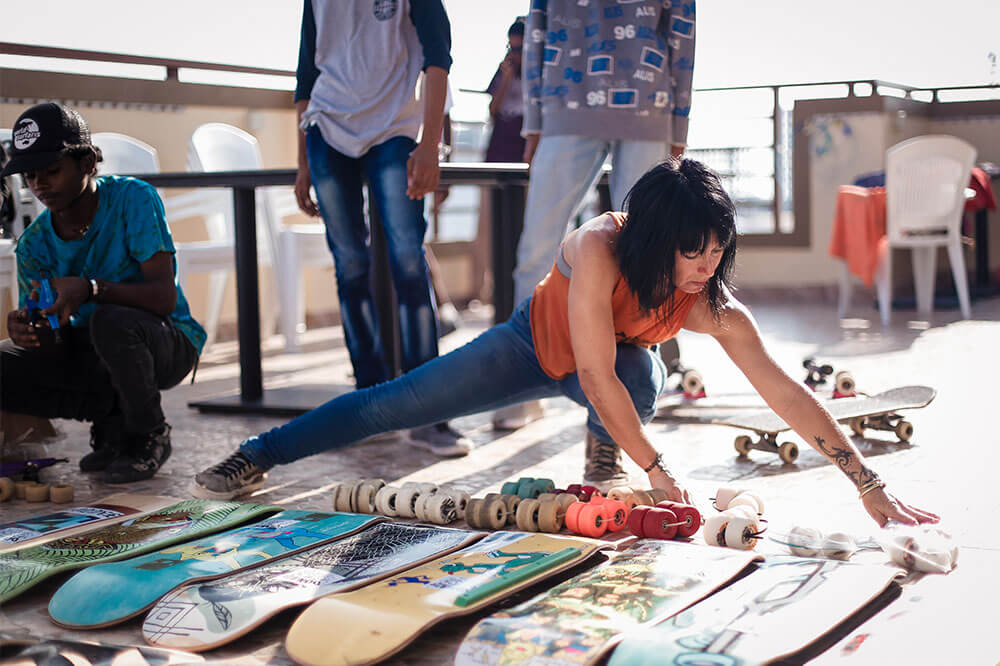 Picture by Donate for Skate