Sarthopia DIY survival with Jo Dézecot
17.07.2020 - 1 min read
Forever Playground
---
Sarthopia needs your help! This beautiful DIY is in jeopardy due to noise complaintes form a neighbor. Please consider signing the petition by Jo Dézecot
Sign the petition now.
As an NGO supporting playful and creative activities that helps personal development through skateboarding, we deeply believe that skateparks are a hub where positive creative activities to stimulate self expression, engage cross cultural connections and build up resilience among individuals can happen.
We believe skateboarding has a unique potential to connect people together no matter their differences and as a result creates strong communities of eclectic individuals who engage in society to make it a better place for all. We also believe in playing as the purest act of love, a way to express our love for life. Skateboarding is a playful activity that is shared among all generations, gender, social, ethnic and economic backgrounds allowing everybody to interact on a deeper level.
A place like Sarthopia has so much potential for people to thrive on so many different levels and it would be a shame to destroy what people build up around it that transcend the simple act of skateboarding : community, belonging and love. Thanks Sarthopia.
Forever Playground
FRENCH version:

Prenez le temps de signer la pétition créé par Jo Dézecot pour sauver le skatepark Sarthopia, actuellement mis en danger par un voisin qui s'est plaint de nuisances sonores alors que l'infrastructure n'est utilisée qu'occasionnellement et ne fait pas plus de bruit qu'une tondeuse.
Signez la pétition
Lettre ouverte :
En tant qu'ONG soutenant, à travers le skateboard, les activités ludiques et créatives dont les bénéfices pour le développement personnel ont fait l'objet d'études académiques (cf étude de l'Université de Californie du Sud), nous sommes profondément convaincus que les skateparks sont un lieu de vie qui encourage la créativité, le jeu et une attitude positive stimulant l'expression de soi, favorisant les interactions interculturelles et permettant à tout individu de développer sa résilience.
Nous croyons au potentiel unique du skate à créer du lien, peu importe nos différences car, non-compétitive, c'est une activité qui encourage la solidarité. C'est pourquoi autour de ces lieux de vie se construit bien souvent des communautés fortes composées de personnalités hétéroclites impliquées dans la société pour le bien commun.
Nous croyons aussi que le jeu est un acte d'amour pur par lequel nous exprimons notre amour de vivre. Le skate est une passion ludique partagée par toutes les générations, peu importe le genre ou contextes sociaux, ethniques et économiques permettant à tous d'interagir de manière plus profonde.
Un lieu comme Sarthopia possède tellement de potentiel pour que l'individu s'épanouisse à tant de niveaux que ce serait vraiment une grosse perte pour tout le village (et tous les skateurs) qui se verront privés de nouvelles opportunités et d'inspiration. Pour la jeunesse des campagnes, sanctionner une telle initiative serait contre productif et extrêmement demotivateur sur la volonté de réalisation de rêves et sur l'entreprise de projets.
Il serait vraiment triste de détruire ce qui a été construit avec tant de passion et surtout ce que les gens construisent autour et qui transcende le simple acte de rouler sur une planche en bois : communauté, appartenance, amour.
Forever Playground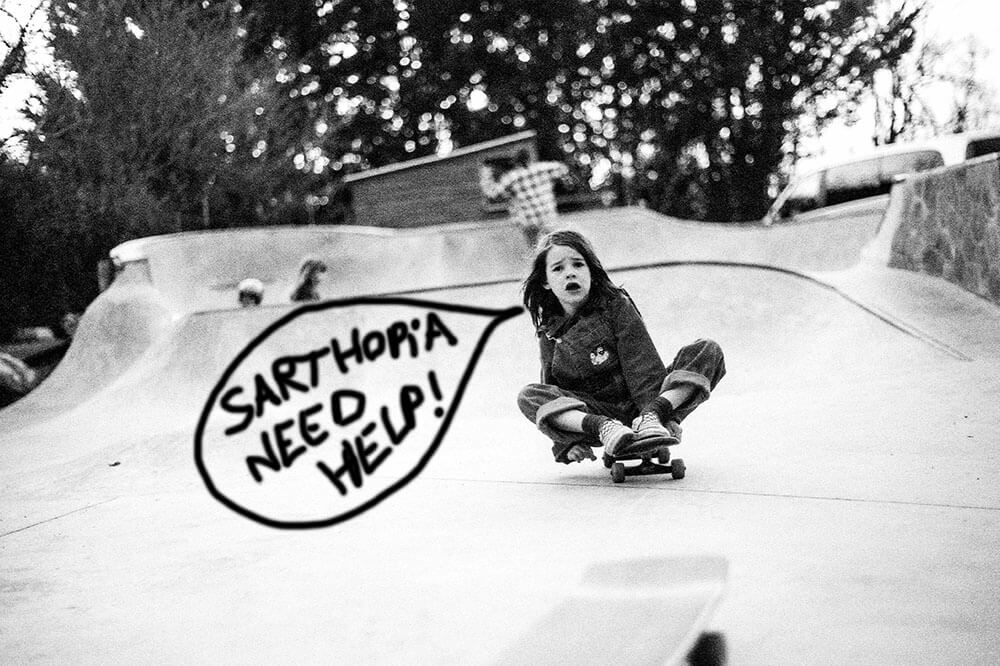 Picture by Greg Dézecot.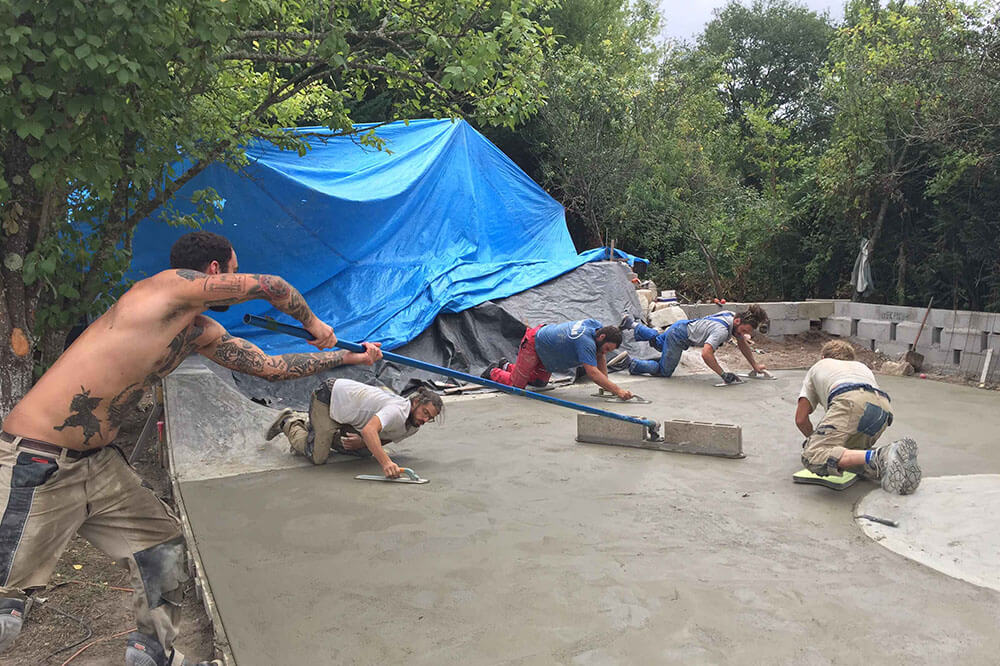 Picture by Maelle Marchand.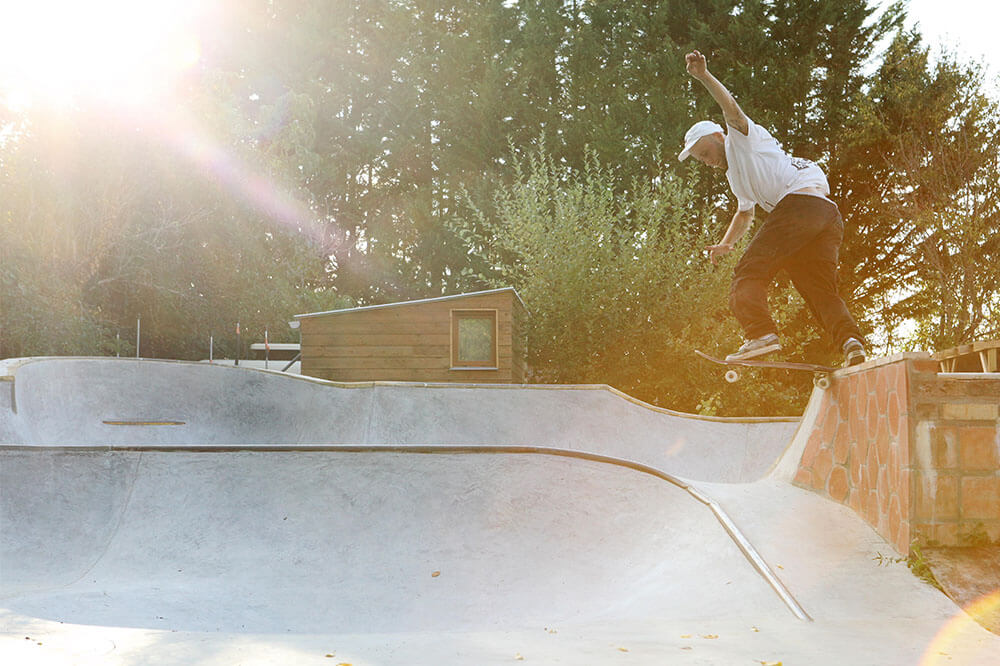 Léo Poulet Picture by Jo Dézecot.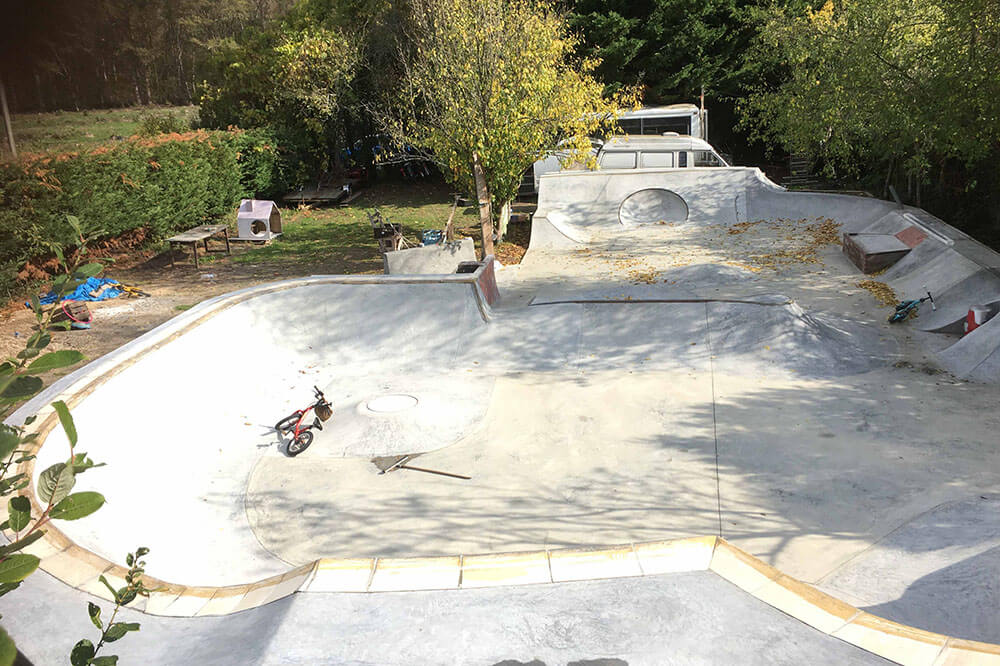 Picture by Jo Dézecot.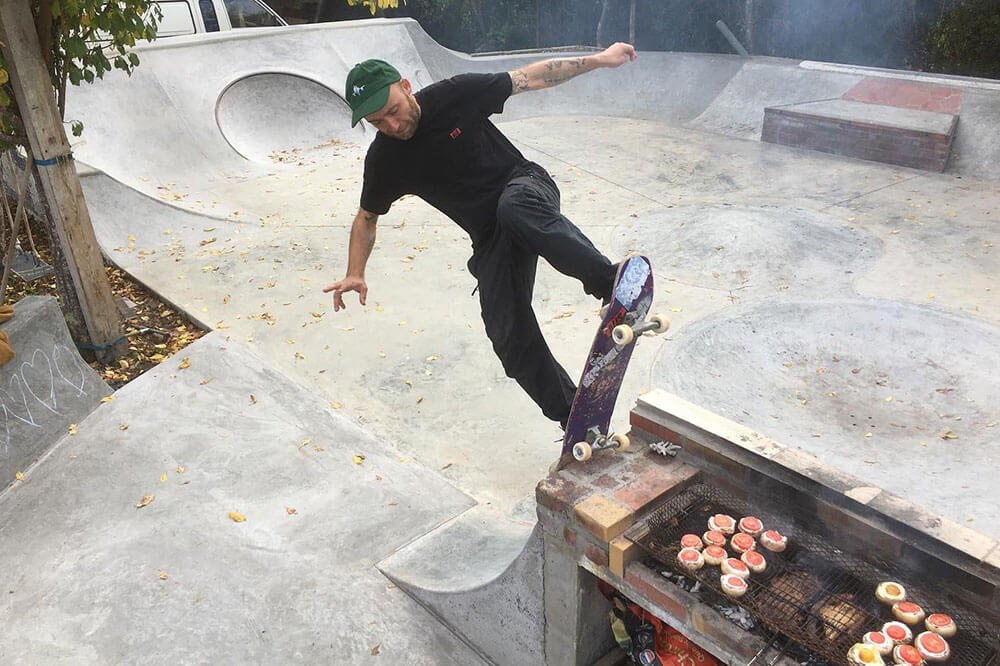 Léo Poulet by Jo Dézecot.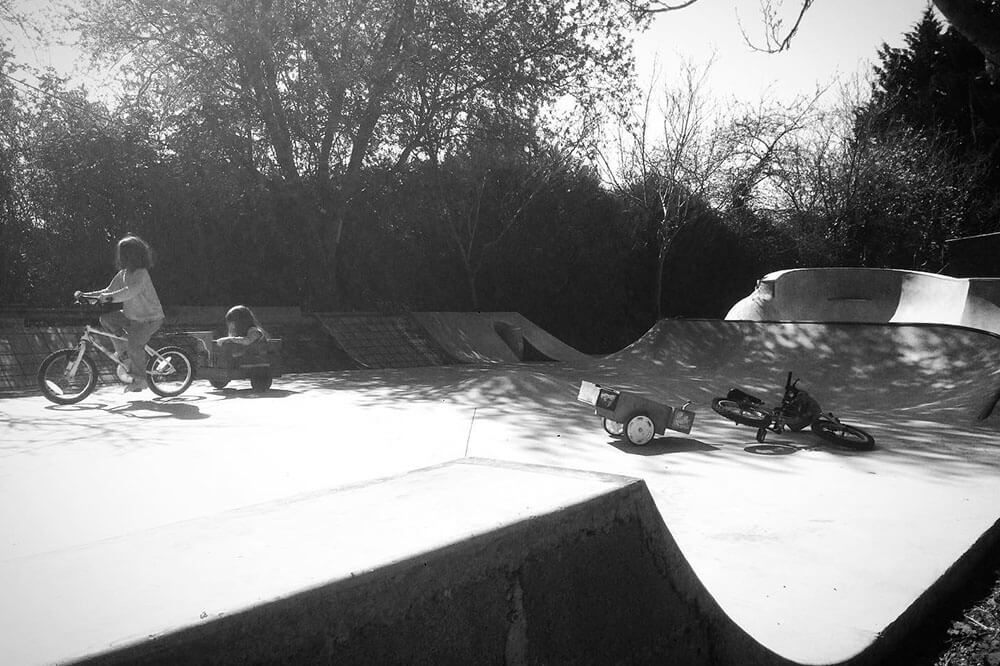 Picture by Jo Dézecot.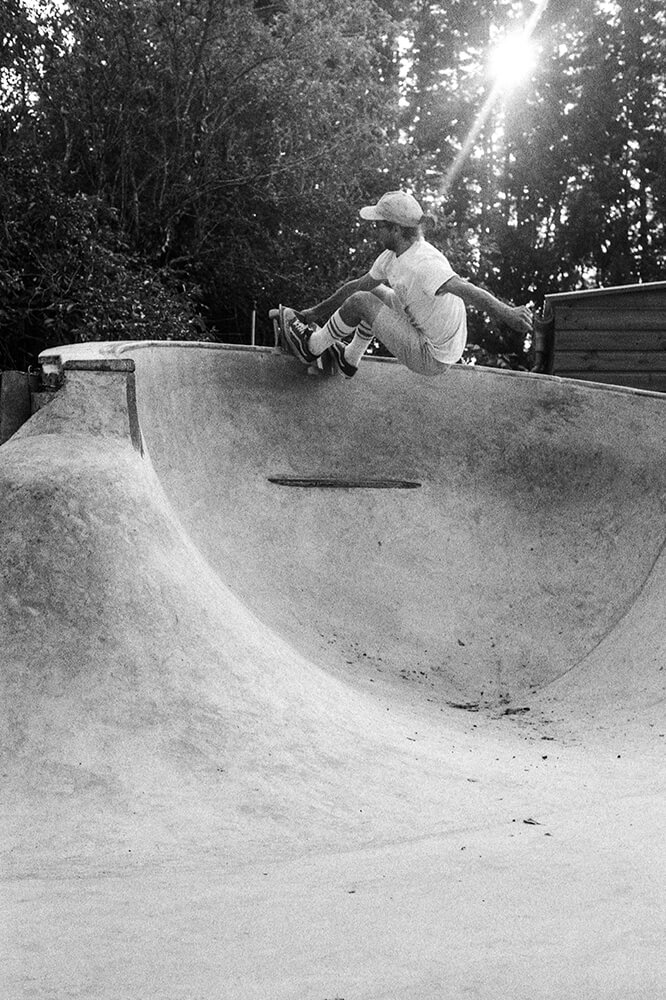 Jo Dézecot by Greg Dézecot.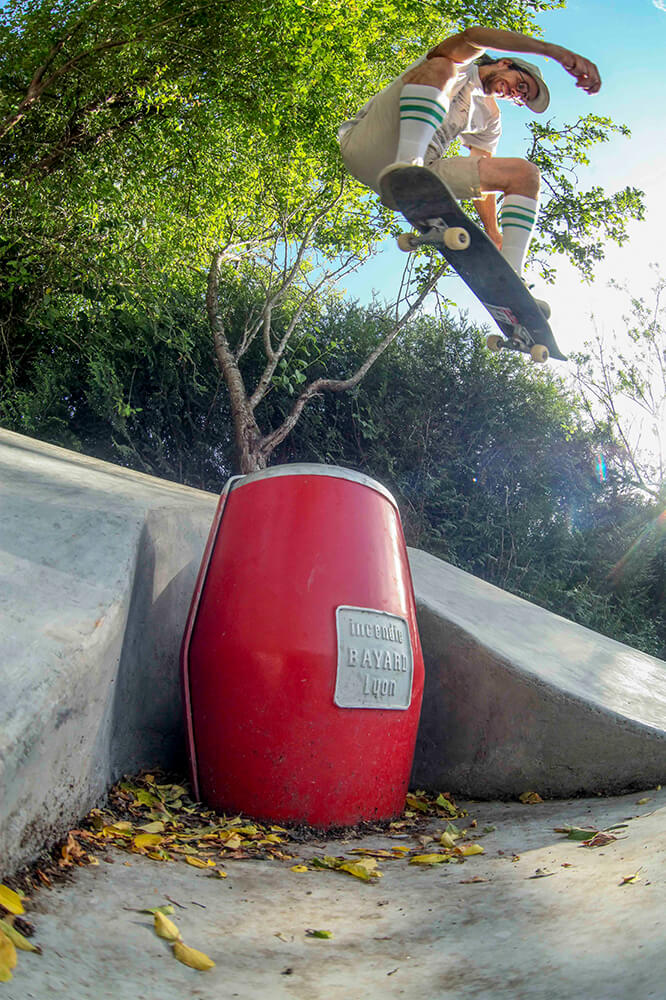 Jo Dézecot by Greg Dézecot.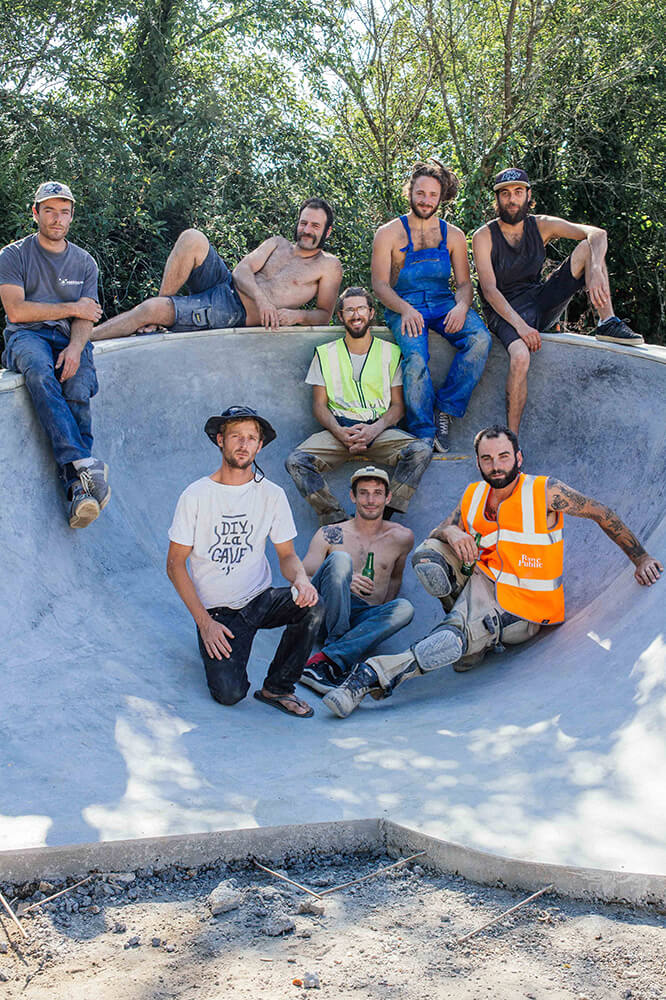 The crew by Clément Harpillard.