Spring Equinox at The Grove DIY
26.04.2023 - 1 min read
Content by Tom Critchley
---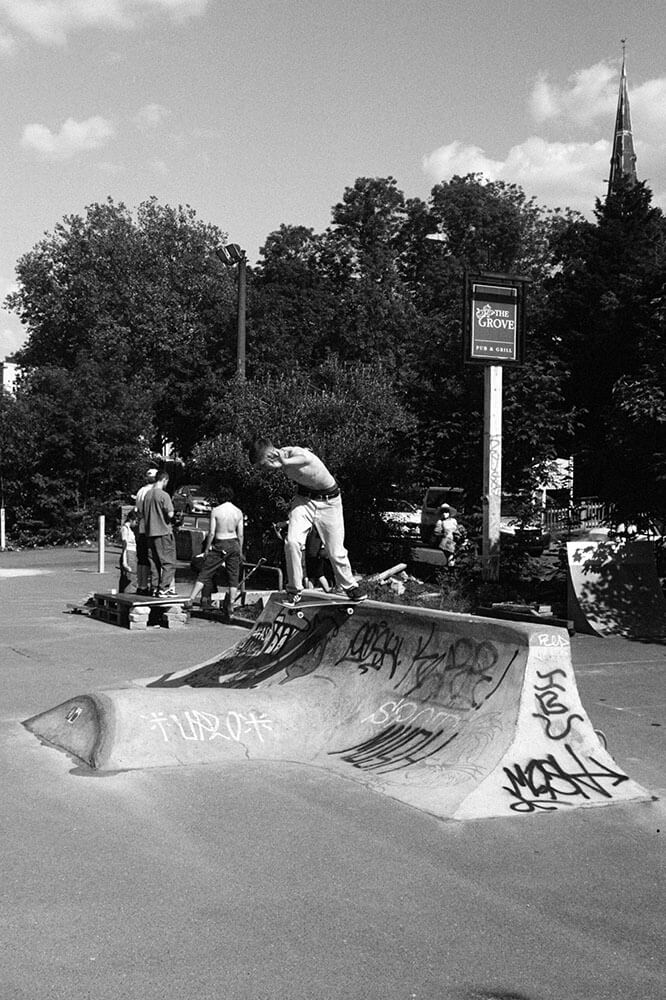 Picture by Alastair Gleeson
Construction began at The Grove DIY in Spring 2020 amongst Covid lockdown regulations in London. What first started as a few slappy curbs and bumpy transitions has now blossomed into a community space grown from a love for all things skateboarding. The Grove is an abandoned pub in South London left to ruin for over 10 years, and the skatepark is located in the disused carpark of the space. Alongside a collection of street and transition obstacles, The Grove Community Garden has tamed the overgrown outdoor seating area adjacent to the pub building and skatepark area. With vegetable-producing beds and wildflower meadows, the team behind the garden also host arts-based workshops.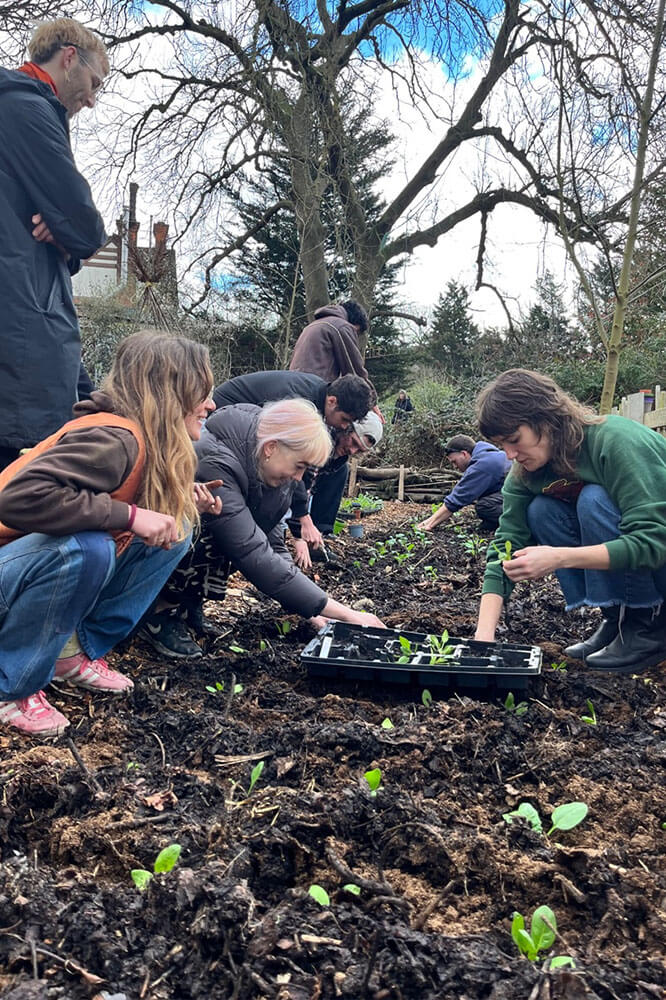 Picture by The Grove Community Garden
In just 3 years, The Grove has become a multi-use community space. Last year, we hosted A DIY Midsummer Skate Play – an adaption of Shakespeare's classic in which love-crossed humans run away into the forest and toiled with my mischievous fairies. The skatepark and garden areas with abandoned pub looking over, were the ideal spaces to contrast human rules and regulations with the freedoms of nature. In early September 2022 as Summer came to a close we sold out 5 evening performances of A DIY Midsummer Skate Dream with the sunsetting over the conclusions of the play.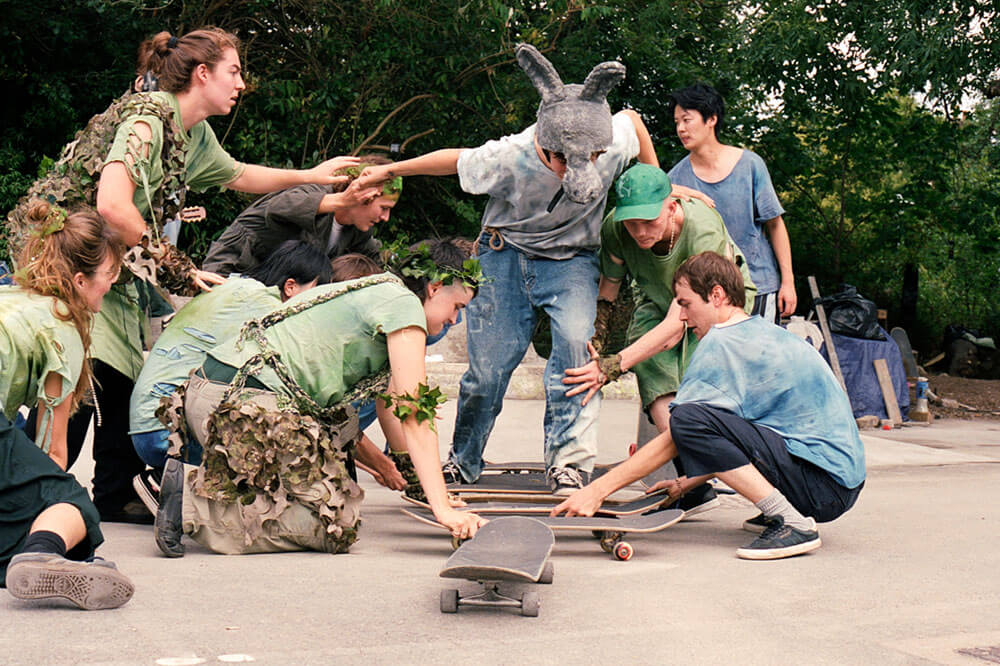 Picture by Dorothy Dee
On March 18 th 2023, The Grove Community Garden hosted a Spring Equinox Event organised by Sam Earl. At the date when the Sun passes over the celestial equator, this marks the beginnings of Spring which are warmly welcomed by skateboarders and gardeners alike. The day hosted live music, readings and poetry, alongside community garden activities. For the event, I prepared a short essay reflecting on A DIY Midsummer Skate Dream and the skateboarder's relation to nature, was webbed together with local histories of The Grove site.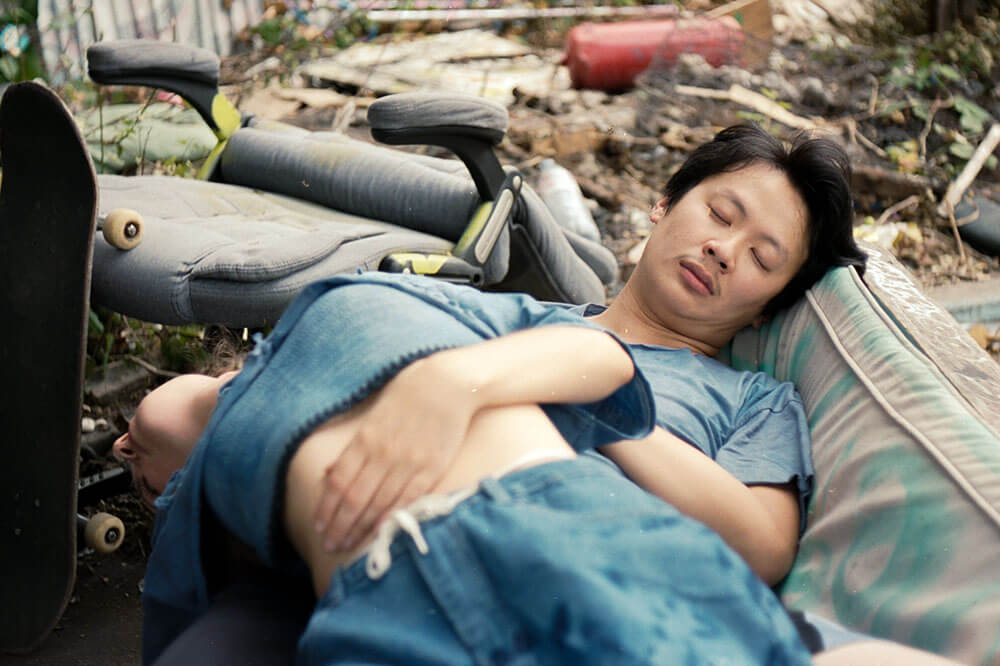 Picture by Dorothy Dee
After reading the essay at The Spring Equinox Event, during the day I took some field recordings of the event and small-speed-bump build, combining this with the essay and music for a radio show first aired on Systems Radio on April 10 th . I hope this radio show provides a glimpse into life at The Grove; sparking imaginations into a world of skateboarding, fairies and folklore.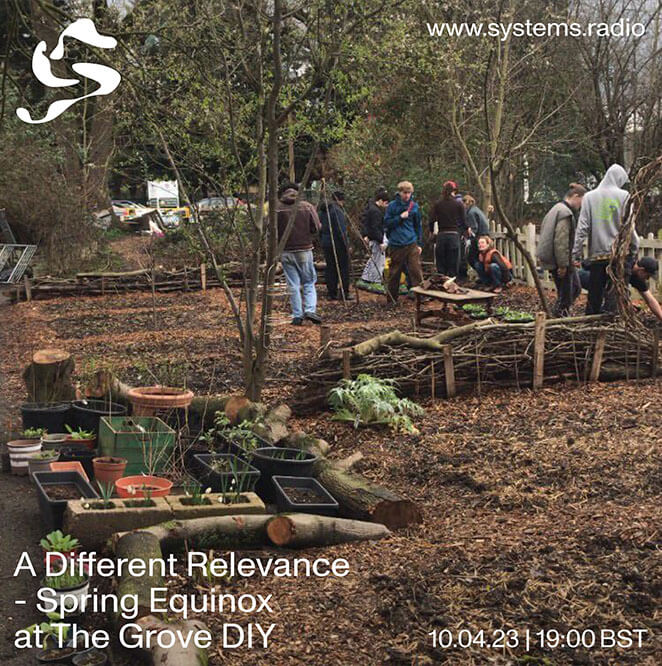 Systems Radio