CJF Peru on a mission to build their own parks
Interview with Arissa Moreno
24.02.2021 - 6 min read

CJF is launching a campaign for 2 more skateparks in Northern Peru, of which 1 is designed by locals skateboarders.
---
Concrete Jungle Foundation is an international non-profit organisation that builds skateparks and runs youth programming for communities around the world. They've just launched a new project to support kids in northern Peru: Two skateparks & youth programmes for 300+ kids, happening this summer. Check the project and support the campaign :
Campaign link
The main focus of these projects is the skills empowerment that will come through getting the locals fully involved in the whole project process from designing the skatepark to build it, learning the craft while getting paid for it.

Second main focus will be on programming and community activities that will take place after the builds among them the Edu-Skate program and an english teaching program.
---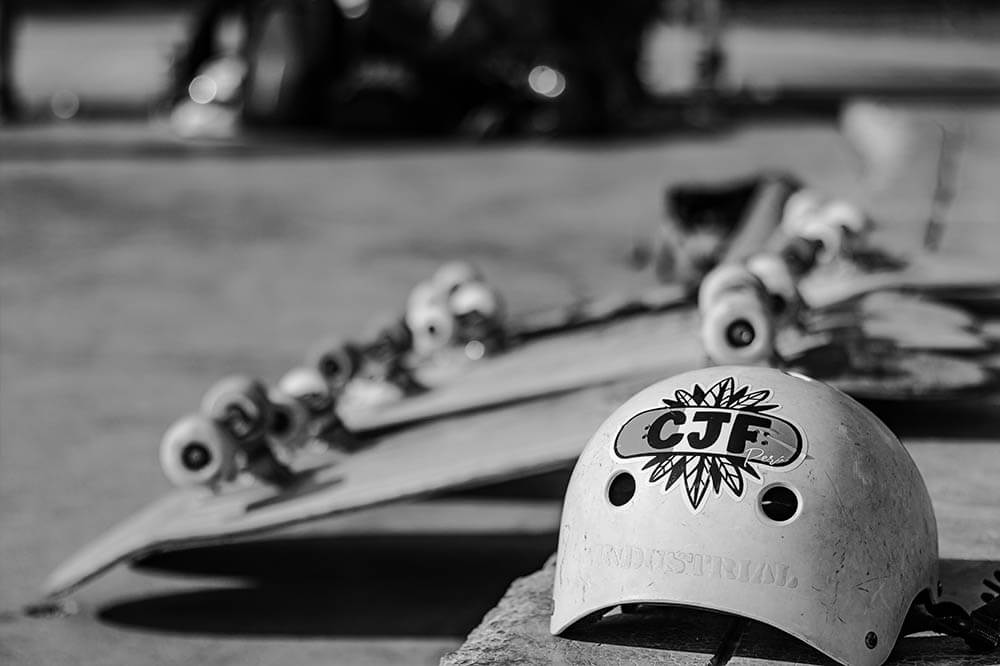 Picture Jesus Rengifo Saldaña
CJF is just launching its Peru campaign for the 2 new parks that will be built before the end of the year. Can you tell us more about those projects and how they will serve as a platform for CJF Peru's work?
Even though we are facing a lot of personal and collective challenges as we are in the midst of a global pandemic, 2021 is also an exciting year for CJF Peru as we have been preparing to build 2 new skateparks in Northern Peru in collaboration with Concrete Jungle Foundation.
The first skate park will be built in the community of Cerrito de La Virgen in Huanchaco, Trujillo. Before the pandemic, CJF and Otra Cosa Network (OCN), a partner local NGO, offered a free after school program at "La Rampa" for the youth of the community with English classes, environmental education lessons, arts and crafts, the Edu-Skate curriculum, and tutoring and homework help. However, the owner of the land moved back into the space and we are no longer able to use it. And this is the reason why we are building a new skatepark as a part of a better equipped recreation and education center where we will continue to offer a complete youth program for kids who otherwise would not have a safe and fun place to spend their afternoons while their parents are at work. The second skatepark is a 200 sqm bowl that CJF will build in Lobitos, Talara in partnership with Waves for Development, a Peruvian NGO that focuses on the development of educational opportunities for kids in the area through surfing and skateboarding.
Access to educational opportunities and recreational spaces is a big problem in low-income communities such as Cerrito de La Virgen and Lobitos as kids have too few safe, close-to-home spaces to hang out. Therefore, these skateparks will not only serve as educational tools to empower each individual child through the positive values of skateboarding, but they will also influence the whole community by fighting these economic disparities in terms of access to safe and fun spaces for the local youth and by closing the gaps.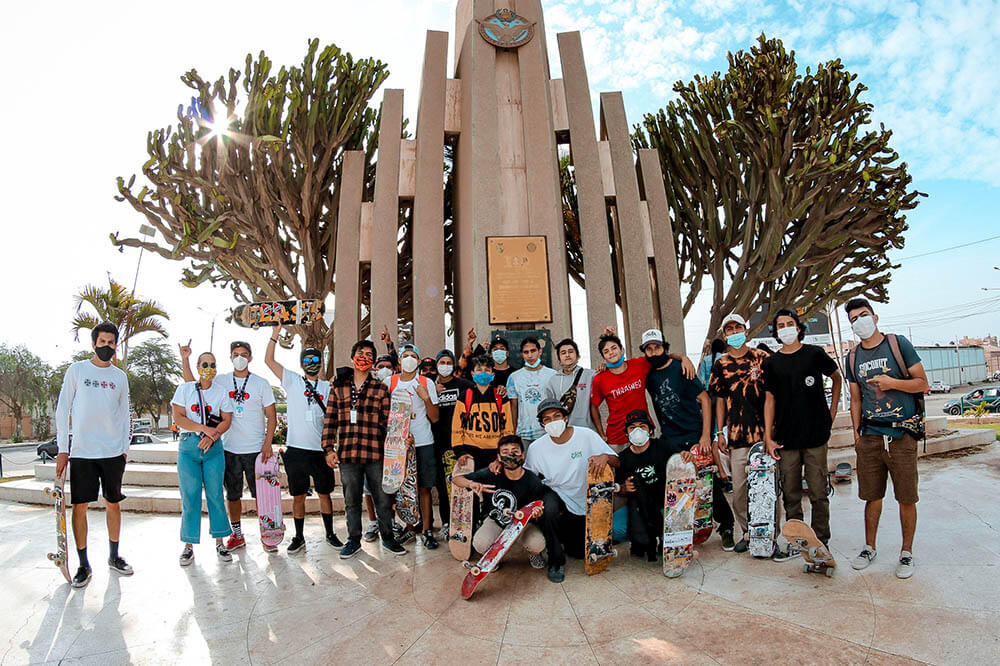 CJF Peru on tour by Jesus Rengifo Saldaña
I guess it's every skateboarder's dream to have a say in how their local park is gonna look like, how did you engage with this opportunity. The CJF Peru team designed the Cerrito Skatepark with the help and guidelines from CJF operations director Harry Gerrard, how did the whole process unfold?
Harry worked together with members of the CJF Peru team on diverse skatepark planning and obstacle designing tasks to be completed in advance of the build- to be as prepared as we can for when the CJF team comes to the ground and the construction stage starts. On this first phase of the Planting Seeds Apprenticeship program, we received a building manual that engaged us with key concepts in skatepark construction such as functionality, usability, accessibility, safety, esthetics and among others. Budget planning and sourcing of materials from local businesses were also essential skills shared and learned during this phase of the apprenticeship. Throughout the whole process, we were so lucky to receive guidance and feedback on our progress. I was particularly in charge of designing plans for the community garden next to the skatepark that will be a useful tool for our environmental education lessons.
Once the construction starts later this year, we will have the incredible opportunity to shadow professional skatepark builders and learn more about the different aspects of skatepark construction such as groundwork and dirt shaping, woodwork, bricklaying and concrete shaping while receiving a salary. The local team will also have the opportunity- and challenge- to put all the learned skills into practice at the skatepark in Cerrito de La Virgen by planning, coordinating, budgeting, sourcing materials with the ultimate goal of building our own skatepark obstacle. It's really a privilege to participate in this process.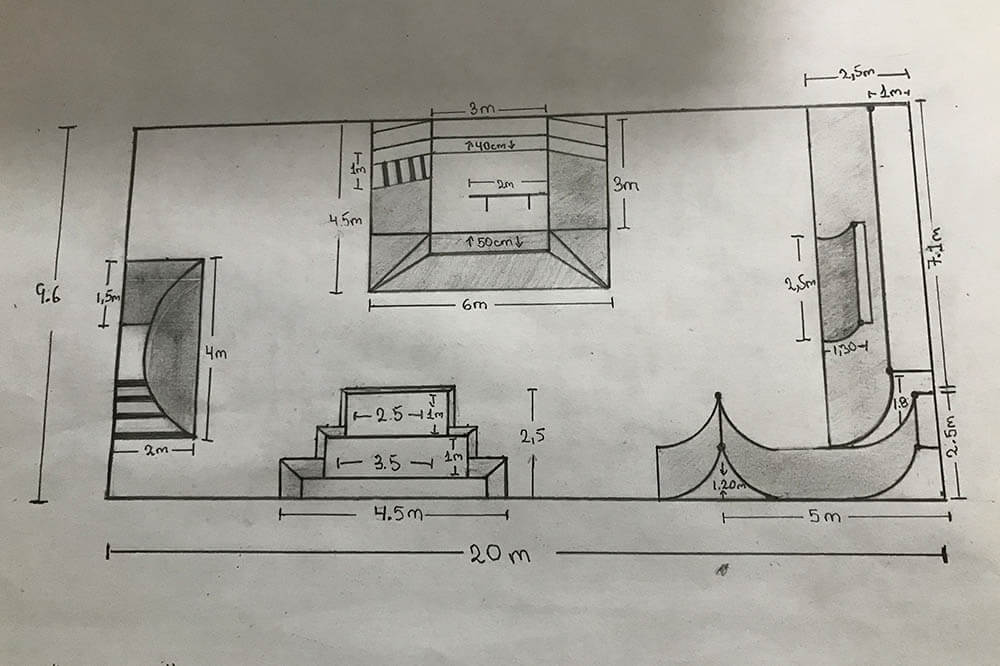 Planting Seeds first steps drawing by Jhikson Akamine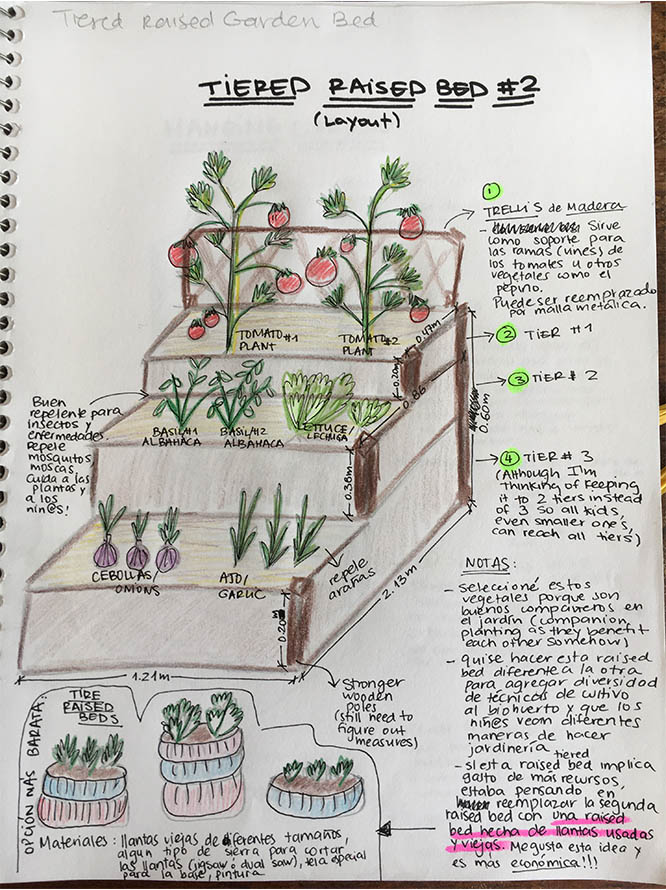 Bio garden by Arissa Moreno
How did you get involved with the CJF Peru team and how the whole team is working together?
I have always been passionate about working with kids and making environmental education (and educational opportunities overall) accessible to people of color and low-income communities. Right before meeting the CJF Peru team, I was working with the local NGO Otra Cosa Network (OCN) as the coordinator of "La Rampa" in Cerrito de La Virgen- organizing volunteers, supervising kids during the after-school program and working on curriculum development and lesson planning of fun educational workshops.
Even though we had a skate ramp and offered a variety of workshops (such as English, environmental education and homework help), we did not have structured skate lessons. I met the CJF Peru guys when OCN partnered with CJF to implement their Edu-Skate curriculum as part of the youth programming at "La Rampa". And even though, we only spent 2 weeks getting to know each other and implementing the Edu-Skate on the ground before the COVID-19 pandemic put Peru and the rest of the world into a lockdown, I fell in love with CJF's mission and their emphasis on making socially sustainable projects through the positive values of skateboarding.
I was not even a skateboarder back then, but with CJF Peru, I have been able to experience firsthand the wonderfulness of the skateboarding culture and the sense of community belonging that skateboarding brings along. I enjoy working with the CJF Peru team, a group of diverse locals passionate to spread the love and power of skateboarding in their own communities. I have to thank each member of the CJF team, local and international, for sharing with me everything they know about skateboarding without expecting anything in return and for celebrating together with me my falls and achievements in my own journey with skateboarding.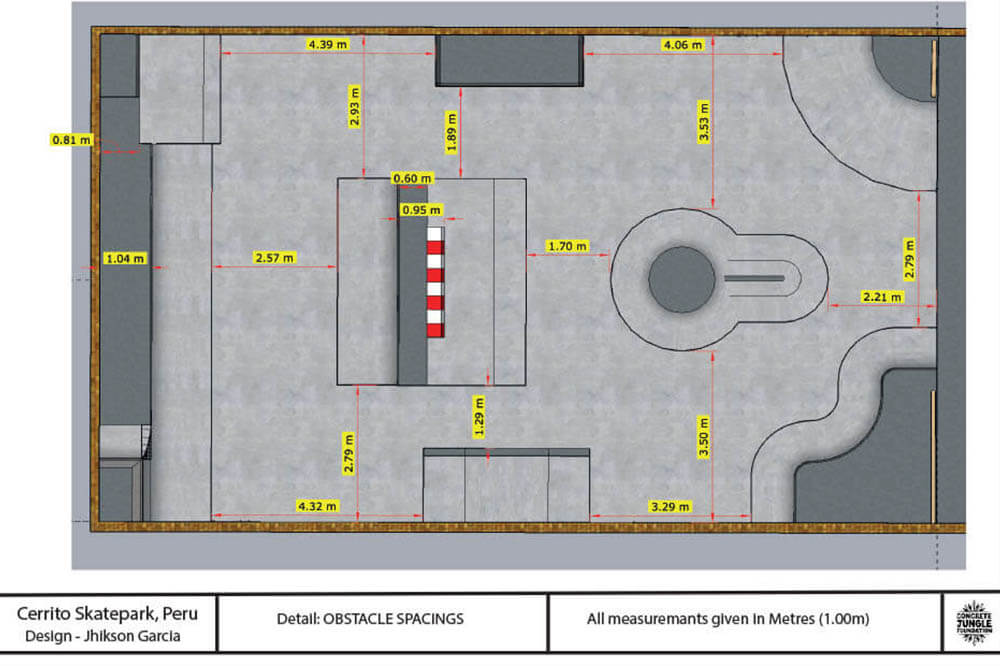 Final design by Jhikson Akamine
You recently joined the international CJF staff team, can you tell us more about this new position and how do you see your role in this organisation?
I have been working with CJF Peru since the beginning of 2020, but I have been recently appointed as the Country Manager of CJF Peru. I am co-managing CJF's Peru project with CJF's Peru Programmes Manager, Johannes Wimmeder. I am like a direct nexus between the CJF International and the CJF Peru team. My roles and responsibilities include coordinating the CJF Peru team and building our local capacity, so that in the long-term, we can have a sustainable project owned and runned by the local team and community. Right now, I am working with the local team on making a 2021 Plan where we are brainstorming creative ways to keep up with our mission and face the challenges brought by the COVID-19 pandemic. As we are still unable to open our projects, we are planning to run open and free sessions for kids and womxn in public spaces in our city by adapting the Edu-Skate curriculum to this setting. Furthermore, one of my goals in this position is to bring in the "Jungle" to the "Concrete" in our Peru project by connecting skateboarding and the Edu-Skate curriculum to environmental education and justice. I am excited for what is to come for CJF Peru and I am so happy to be part of such an awesome team of Peruvians and internationals with diverse backgrounds and capacities, but with a common factor- our love for skateboarding.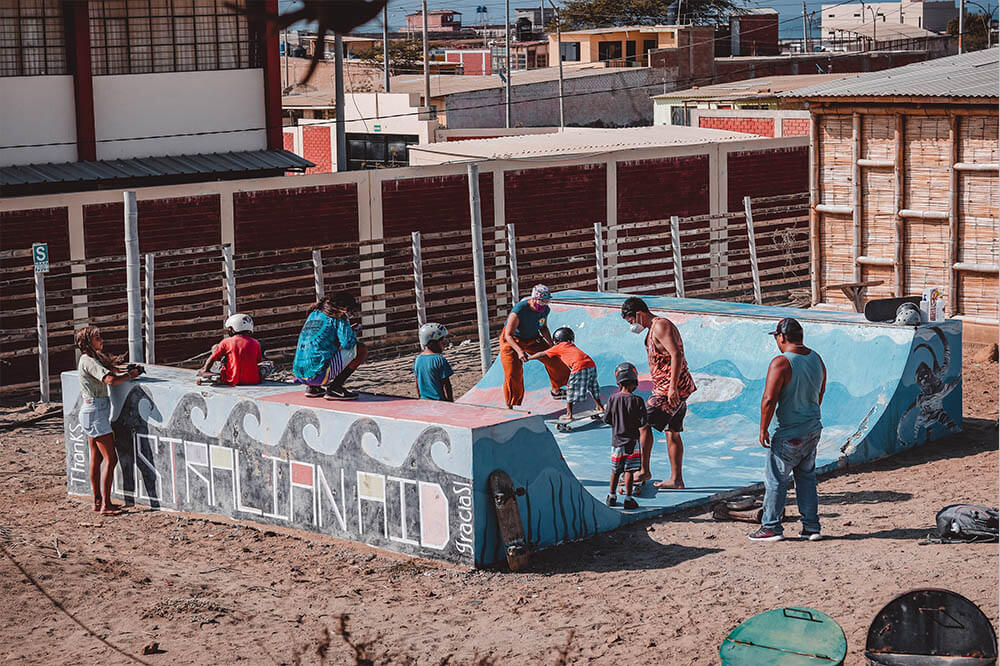 Picture Jesus Rengifo Saldaña
What are the main struggles your team is facing trying to develop the skateboarding scene in Peru and in which ways CJF is providing the help needed to get it going?
Even though the Peruvian skateboarding scene has been growing for a while now, it still lacks a lot of support from authorities, and you can clearly see this reflected in our city, Trujillo, through the lack of infrastructure. We only have two small public skateparks with a couple of old mini-ramps and bowls full of holes and a couple of DIY boxes and rails made by the local skaters themselves.. Although building a skatepark can doubtlessly bring positive effects for individuals and whole communities, the local authorities don't invest in the maintenance of the park or the creation of more public skateparks where the youth can practice sports.
This makes a lot of local skaters look for places around the city to skate- when there is no local skatepark, the city becomes your skatepark. And when people see skateboarders on the streets, they tend to criminalize us and call the local police. By using the power of skateboarding to impact communities positively, CJF is shredding these stereotypes. As a local NGO, we have been working in establishing better connections with the local authorities and building future potential partnerships. Moreover, through the "Planting the Seeds Apprenticeship" where professional skatepark builders teach local youth the whole process of skatepark building from A to Z, CJF International is also giving the CJF Peru team the skills to be able to create our own obstacles and hopefully more parks with youth programming in our city in the future- hopefully in collaboration with local authorities.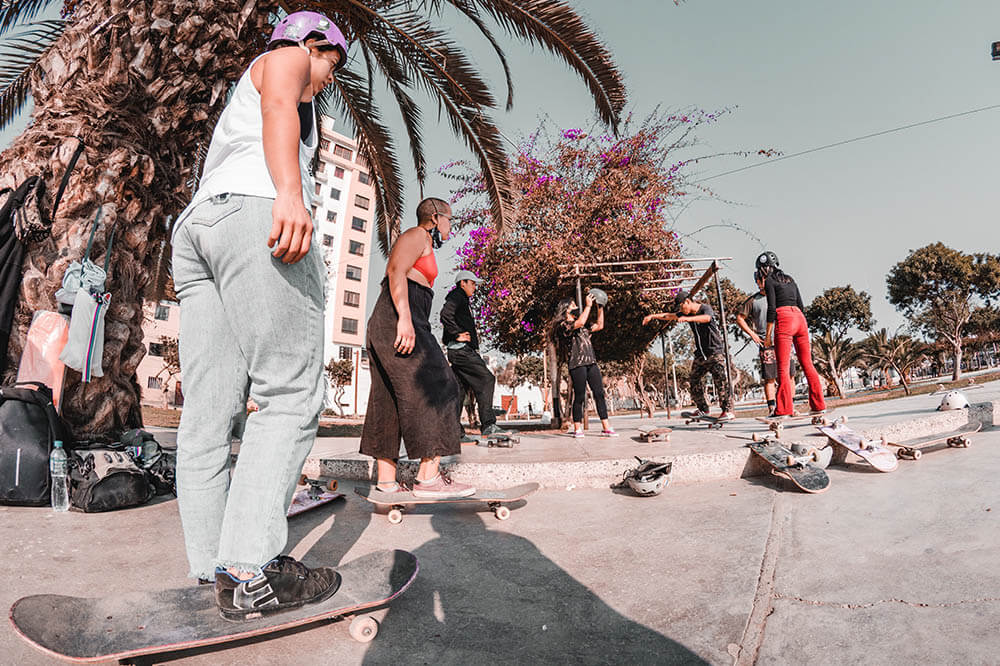 Picture Jesus Rengifo Saldaña
How do you see the future of skateboarding in Peru and the role of CJF Peru in it?
The skateboarding scene in Peru is still very centralized as Lima, our capital, has a lot more skateparks, a lot more people practicing and teaching the sport, and more industry than the provinces. I believe CJF has an important role in decentralizing the movement and making skateboarding more accessible to those who don't have the means to practice it- such as a safe space to practice it, a person or community to teach you, a board or safety equipment. In order to decentralize skateboarding as a sport, we are inviting skateboarders from other provinces to participate in contests, we will be building two new skateparks and implementing youth programmes in Northern Peru in disadvantaged communities and we will organize more free and public skateboarding classes.
Even though Trujillo's local skate scene is growing and CJF Peru is part of a larger effort to decentralize it, skateboarding in Trujillo is still a male-dominated sport. Last year, we organized a free girls-only skate session as part of a larger initiative to build a community of female skateboarders and encourage the participation of womxn and the queer community in the local scene. In 2021, we are planning to organize more girls-only free public classes two Saturdays a month. Hopefully, by offering safe spaces for womxn to practice and learn skateboarding, we are also empowering womxn role models for the young skater girls at our projects in Cerrito and Lobitos.
Arissa Moreno
Campaign link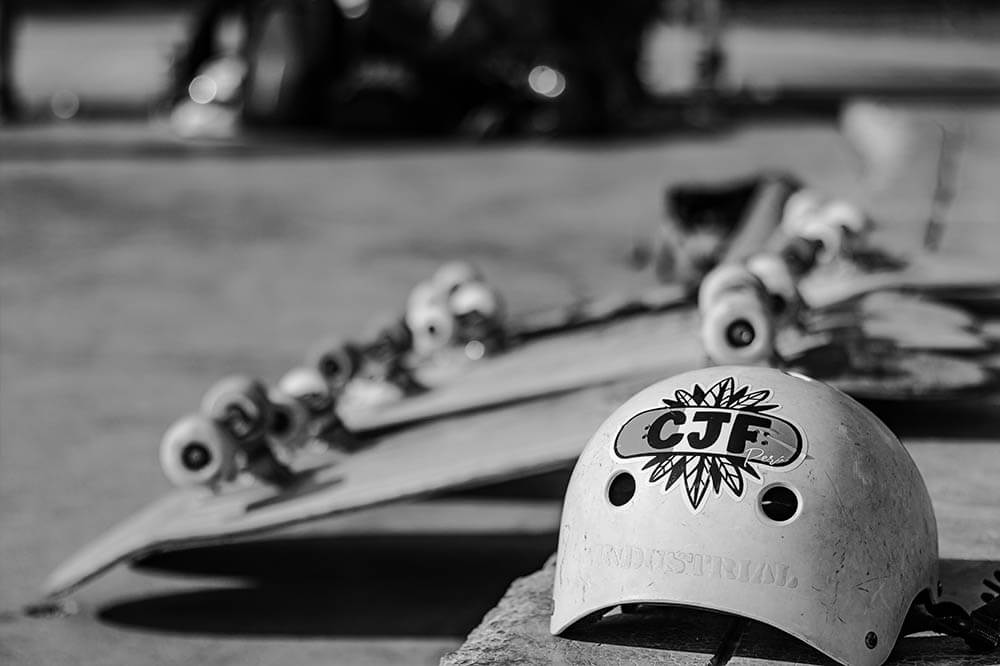 Picture Jesus Rengifo Saldaña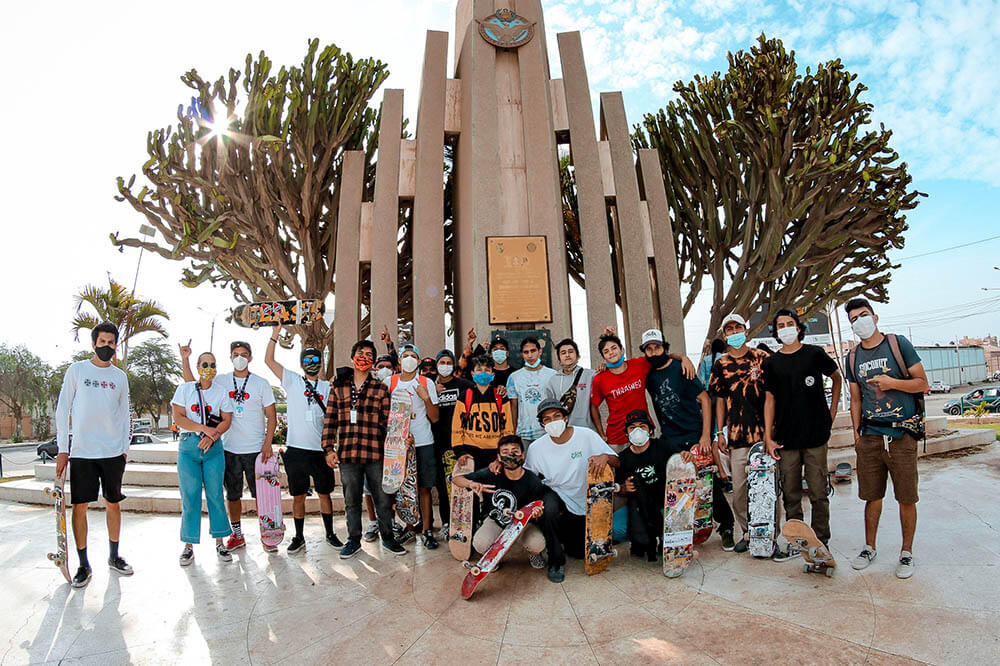 CJF Peru on tour by Jesus Rengifo Saldaña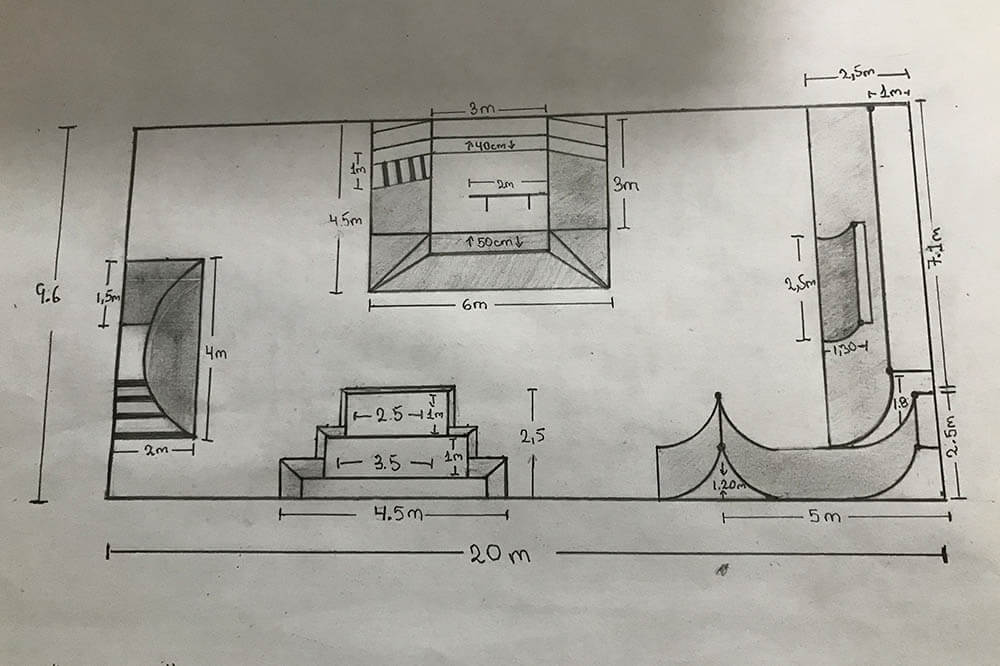 Planting Seeds first steps drawing by Jhikson Akamine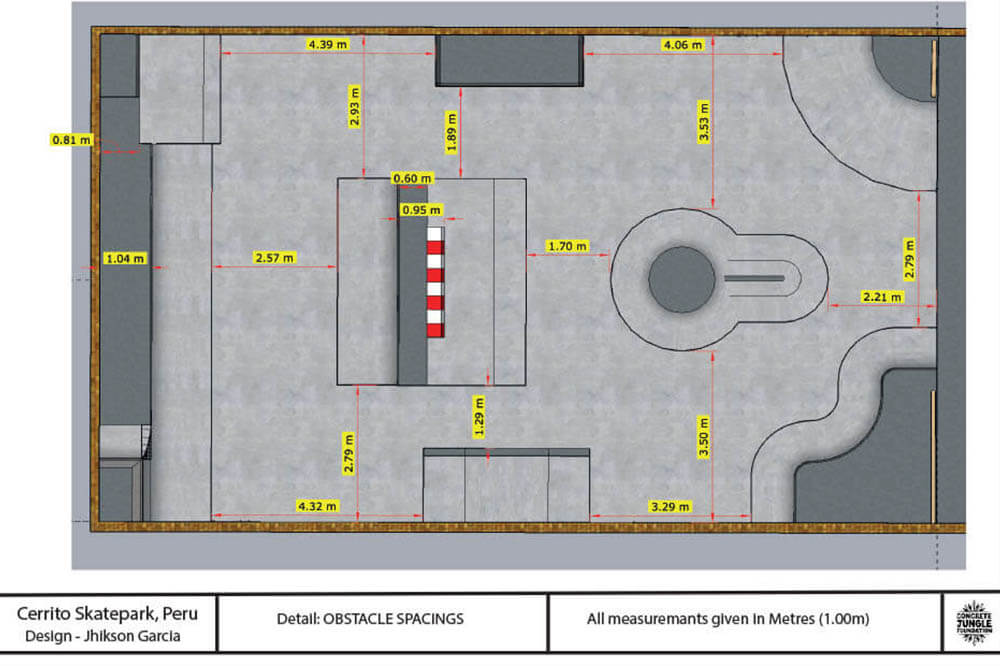 Final design by Jhikson Akamine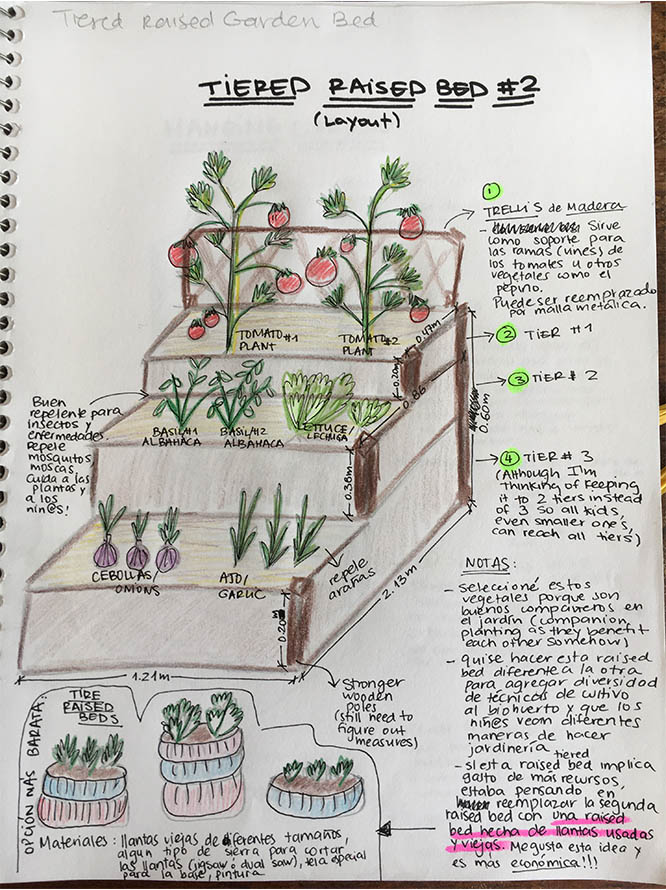 Bio garden by Arissa Moreno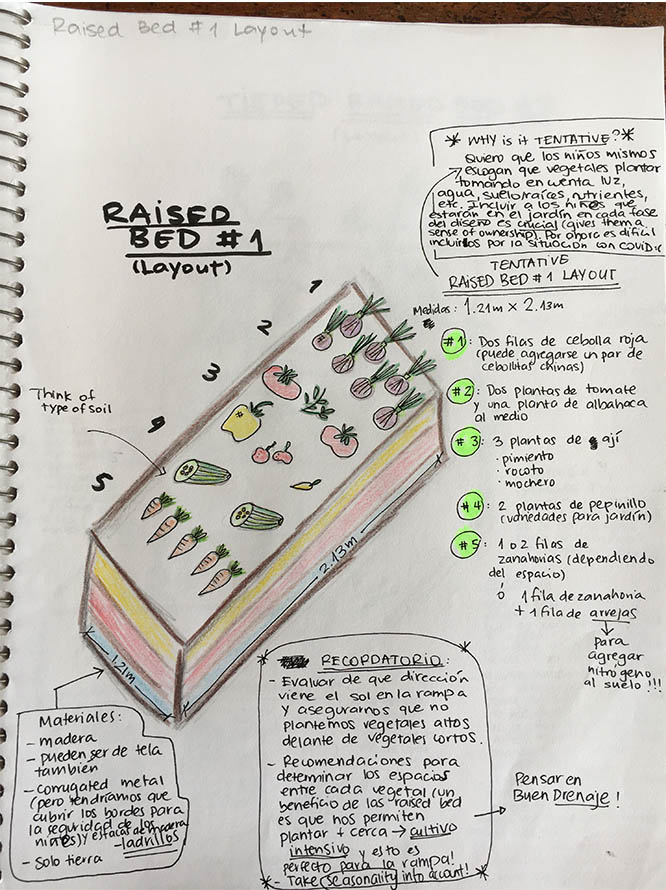 Bio garden by Arissa Moreno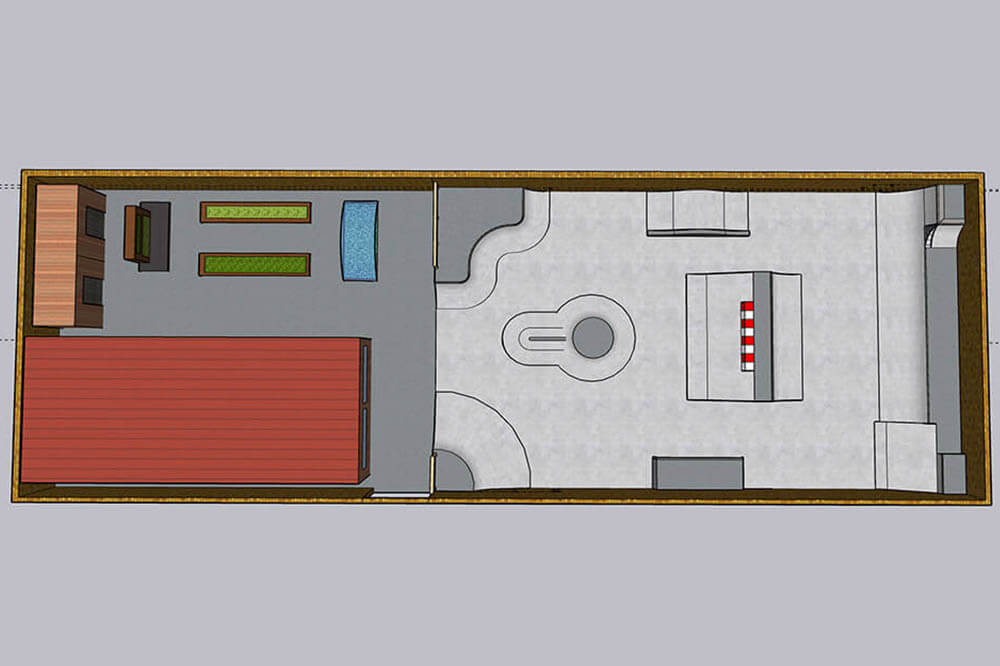 Cerrito Skatepark design and bio garden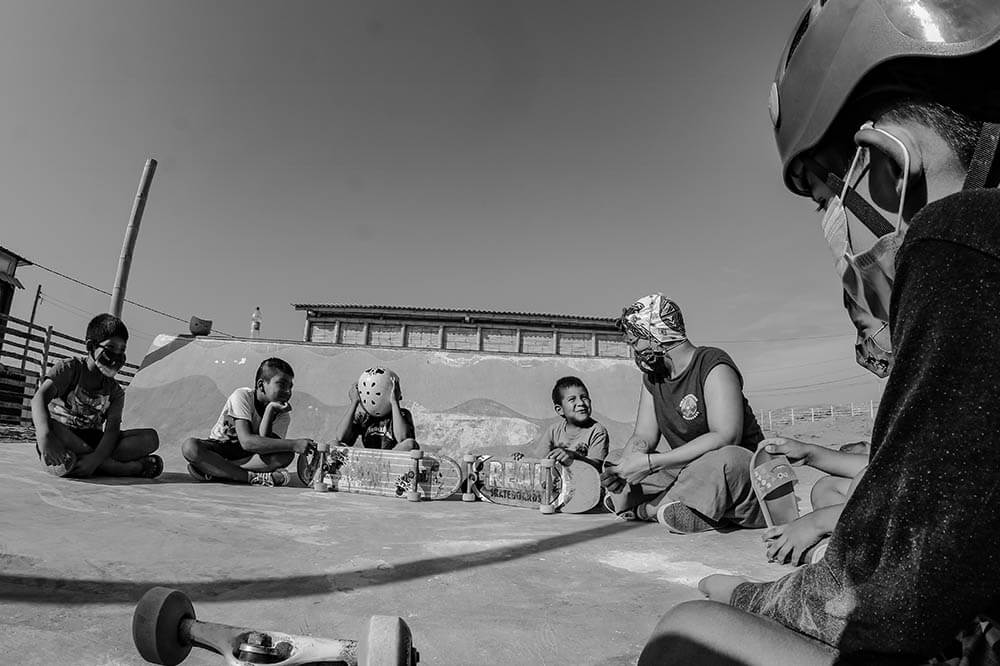 Picture Jesus Rengifo Saldaña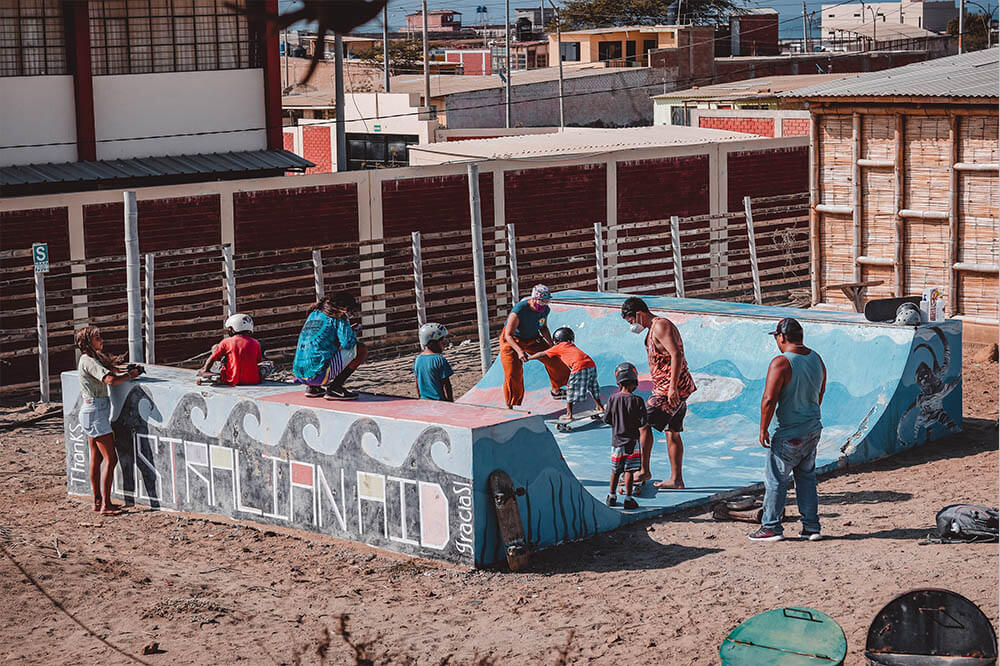 Picture Jesus Rengifo Saldaña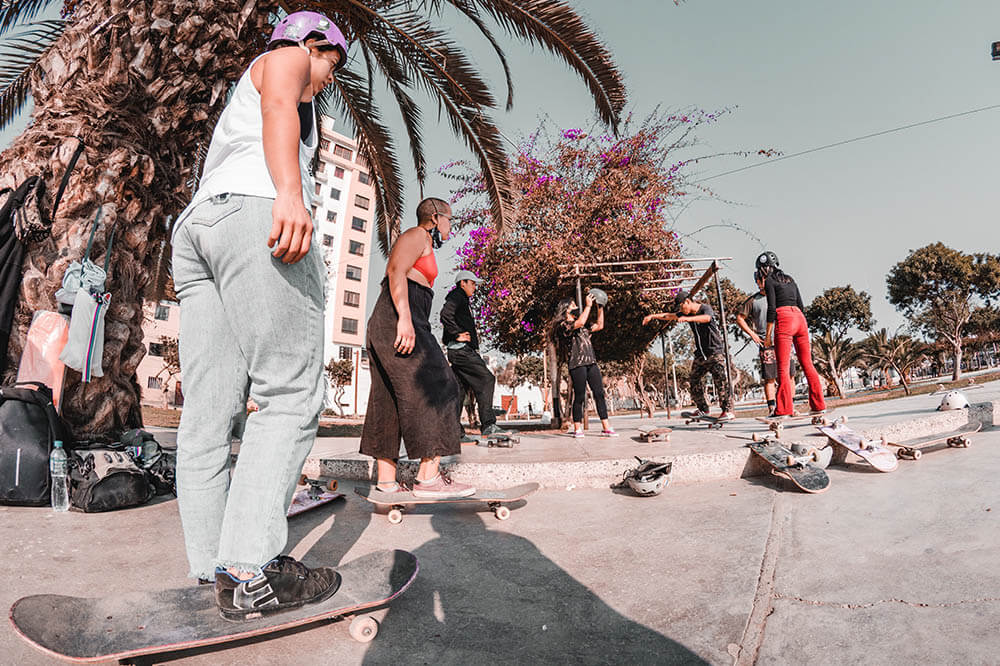 Picture Jesus Rengifo Saldaña