From Mozambique to Zambia, the road is paved with concrete.
A Skate World Better history
14.06.2021 - 3 min read
Article by Martin Loužecký
---
The project in Mongu is the second Africa build that I have organized under Skate World Beter (SWB). The first one took place in Maputo, Mozambique in 2019 and it was the pilot one. Back then it was not even sure that there will be more projects, it all started as a university research and an attempt to take a closer look at the african development processes.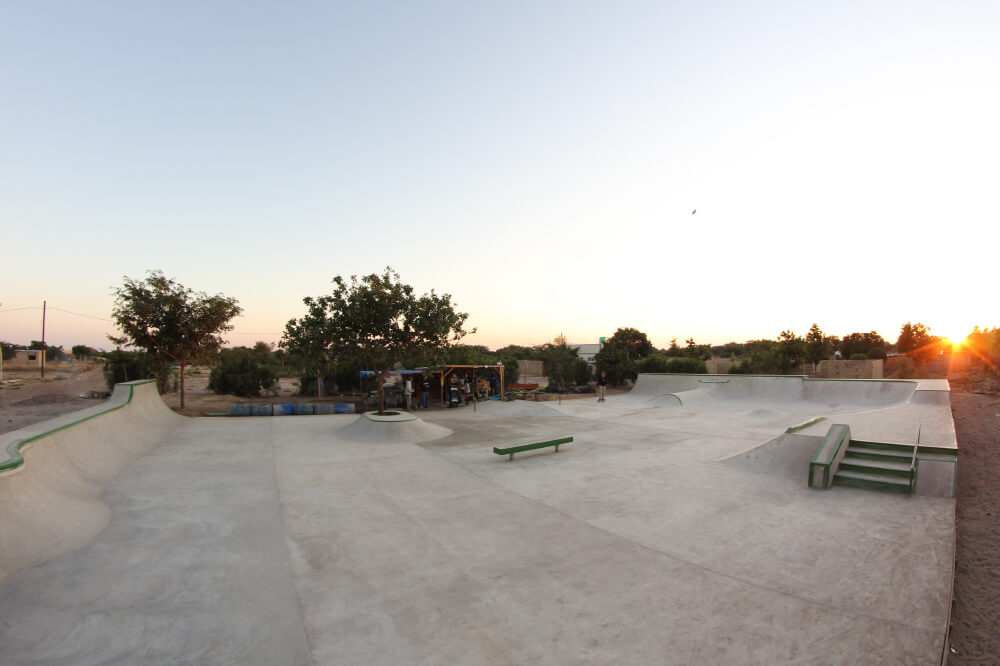 Mongu Skatepark, Zambia by Martin Loužecký
The Mozambique project was in all aspects totally gnarly and so there were pretty much only two paths to take after it. Either to let it be and just keep it as a piece of history for all of us, of skateboarding and of Mozambique, or learn from all the mistakes and keep on going. I took the second path. I finished my MA degree in CPH and I tried to work with all the experience and material that we got in Mozambique. To my surprise there was enormous support coming from all around and that gave me an instant motivation to do another project. A bunch of my friends, who might have been skeptical at first, called me to say that they'd like to join the movement and just do whatever so that they can help. The SWB team expanded over a few people, I moved myself and the organization (on paper) to be based in Prague and I started communicating with people around Africa in order to plan a second project. I looked deeper into funding possibilities as crowdfunding seemed absolutely out of question. You can do it once, but not forever as it is far too much effort and it is generally not the way I wanted to go. I found out about the EU and UN fundings and how this system works. I found out that my home country has a very strong bond with Ethiopia and Zambia (to name the African countries) and that annually our ministry of foreign affairs helps the Czech NGOs to have their projects funded.
I did not need to know more. It was a simple math, there is three skateparks in Ethiopia and there is (was) zero skateparks in Zambia.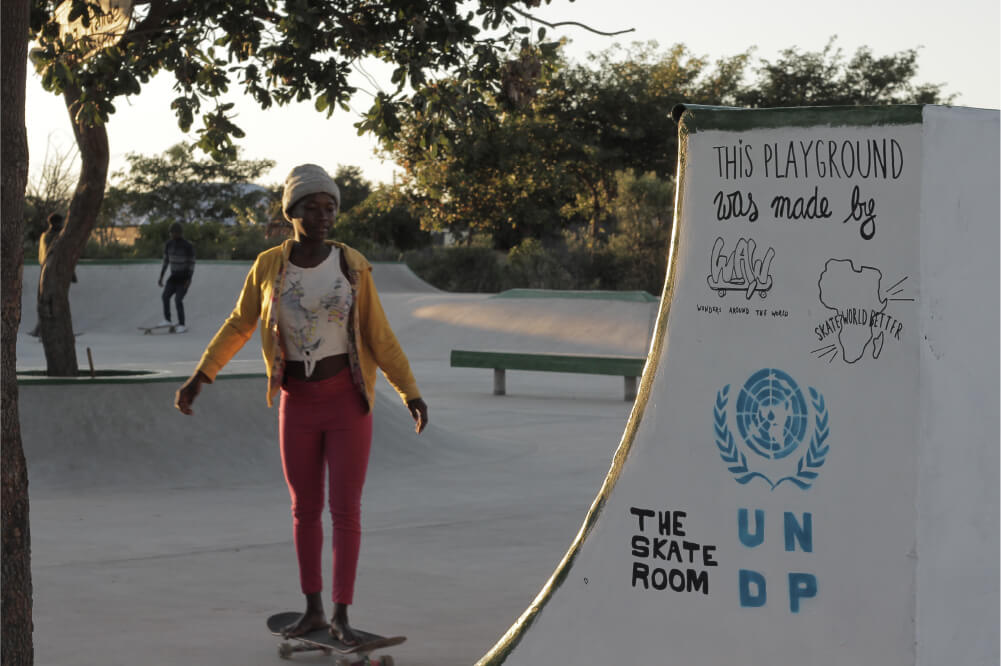 Picture by Martin Loužecký
On top of that I have been following We Skate Mongu among other skate/social grassroot African initiatives for a few years, so I knew that there is a strong partner in Zambia that definitely deserves some support. A quick sidenote, I was simultaneously communicating a project in Swaziland, because the scene over there also deserves a lot of respect and support, but as the opportunity came I immediately applied for a challenge fund grant from the UN with my friend and a new SWB teammate Matouš. It was a few months of "lets see" when the answer came that we won that grant. I was like "what the fuck!!!!" I snapped a quick beer and I call Josh from Wonders Around the World immediately. I told him the news as I knew that he has also been in contact with Johnny for quite some time and within minutes we agreed that we would partner on this one (again). So to wrap it up, the Mongu project is a result of coincidences that some might call a fate. There is no doubt that Johnny and all of WSM is doing a super good job, but if it wasn't for the lucky partnership of Zambia-Czech Republic, it would not be that easy to get the funding needed. On the other hand I would never apply for the grant if I was not absolutely persuaded that every word I'm going to write there is real. I wrote about the action that Johnny is taking, I wrote about the youth bulge phenomenon and HIV problems in the Western Province in Zambia and I explained in a logical framework how this project is going to tackle it. I was more than sure that we could really achieve that because I knew that I will bring a strong team of skilled builders, but more importantly I knew that Johnny is fighting all these problems even without our intervention and even without a skatepark. When we finally came here and I saw how much respect he has in the local community of both kids and adults, I knew it was a good decision.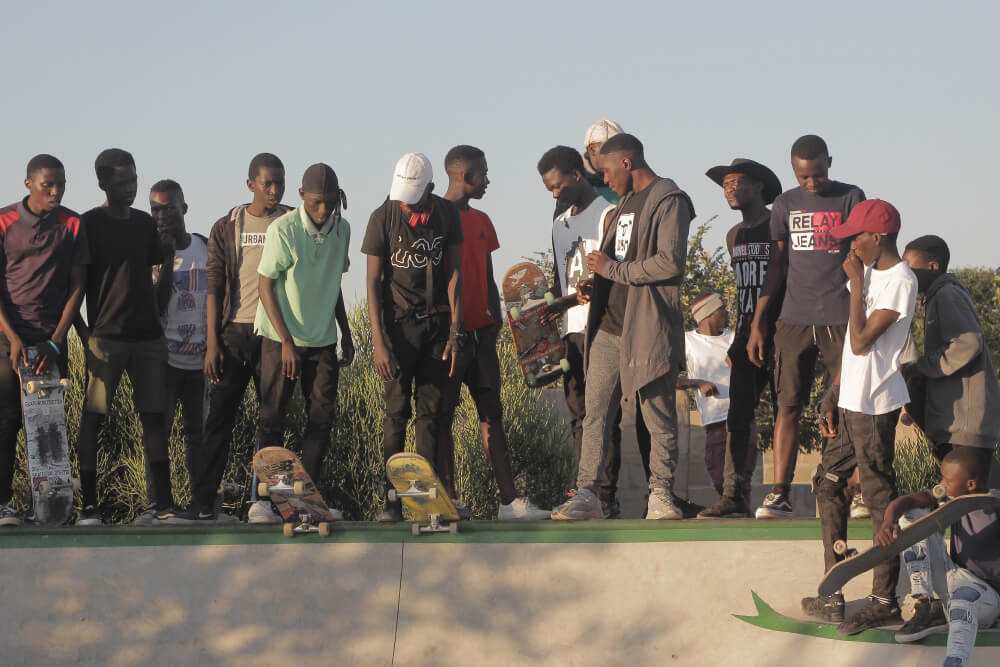 Picture by Martin Loužecký
Now it has been nearly three weeks since we finished the park and it really has an enormous success. There are tons of kids day and night shredding harder than anybody, taking slams, standing up and doing it all again. Just skateboarding full on. Our philosophy is bigger than that though. I am a skater and I studied African Studies as my MA so I try to project both of my selves into these projects. My skater self believes in the pure energy of skateboarding and there is really nothing that needs to be done, skateboarding does it by itself. It is great to bring some pads and boards and it is really good to separate some time for girls / young kids / older kids to skate and let the more skilled ones give them advice. This happens almost naturally with the guidance of Johnny and other WSM teammates. My africanist self is looking deeper into how the skatepark can be used. I would never dare to tell Johnny how he should lead it and what lectures he should do, because I was not born in Mongu, nor in Zambia and all I know about the local life is only from my two months experience, or reproduced. For this reason I leave that completely up to Johnny, but I try to set him up with as many opportunities as possible. Just right now,this whole week we are meeting local NGO's and CSO's and government representatives in order to see how the skatepark can be used as a platform for other educational activities since the skatepark itself is a magnet for all of the kids. We connect Johnny with other leaders, using our position of an international NGO as an intermediator and it works super good. We have a lot of success and it seems like everybody in Mongu wants to play their role. I really think we did a pretty good job here and more importantly I really think that Johny will continue doing a fucking outstanding job.
Let's go Johnny, you got this dawg.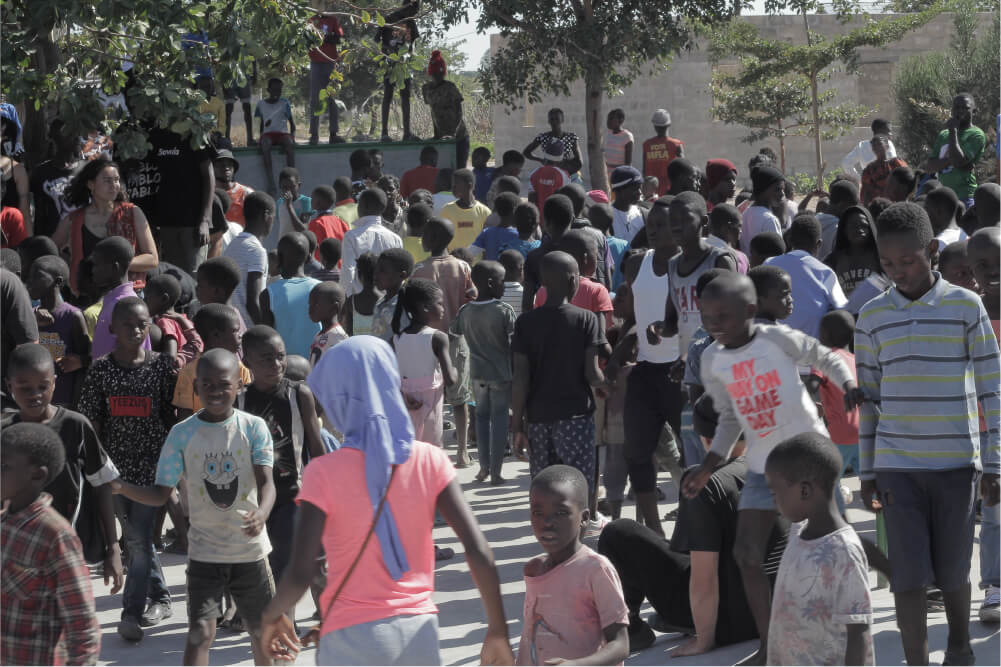 Picture by Martin Loužecký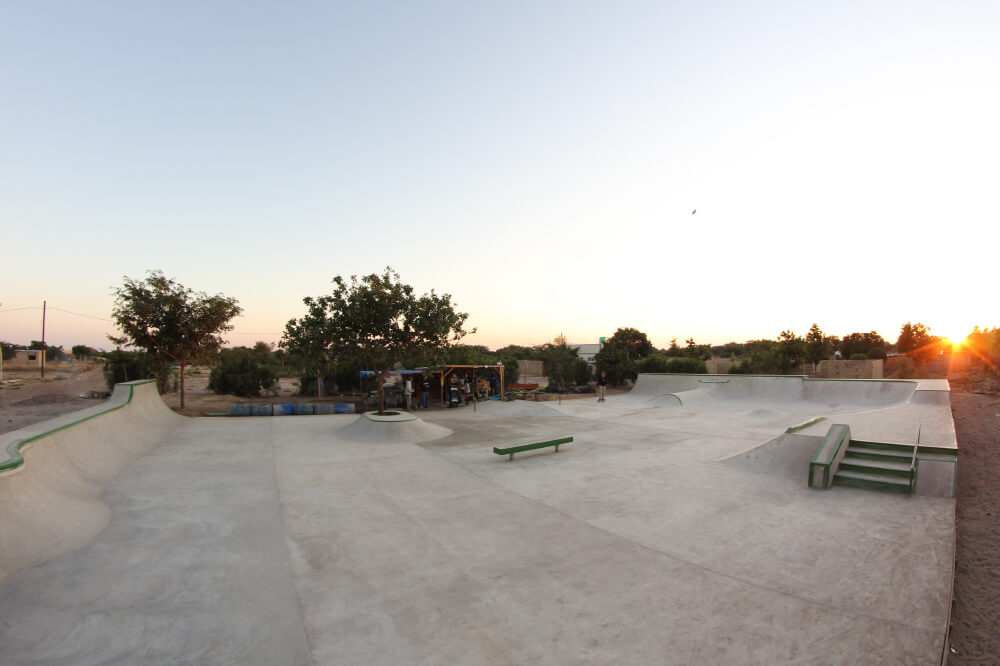 Mongu Skatepark, Zambia by Martin Loužecký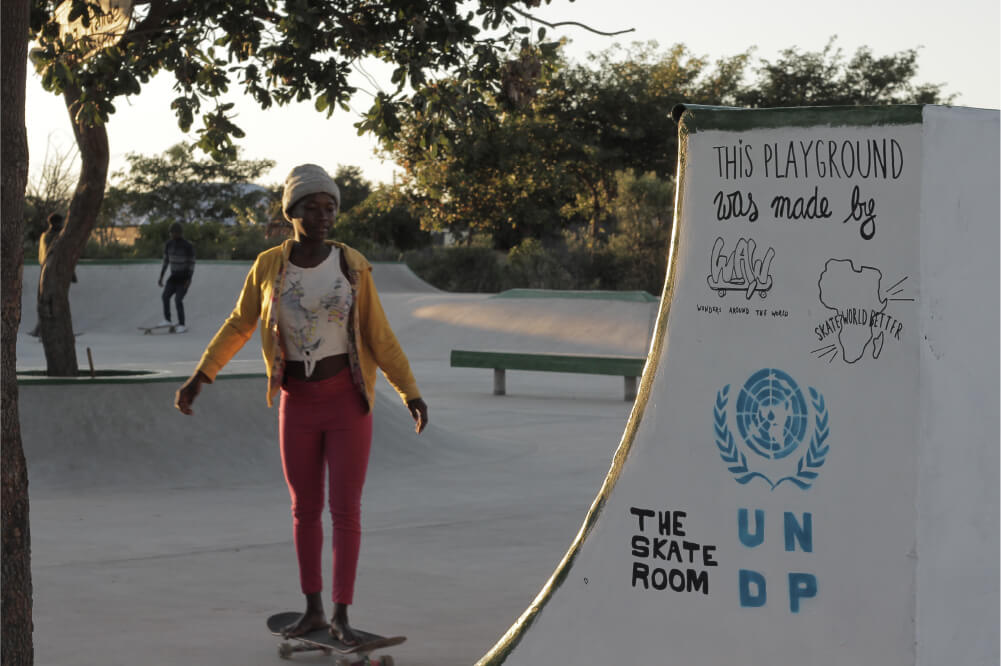 Picture by Martin Loužecký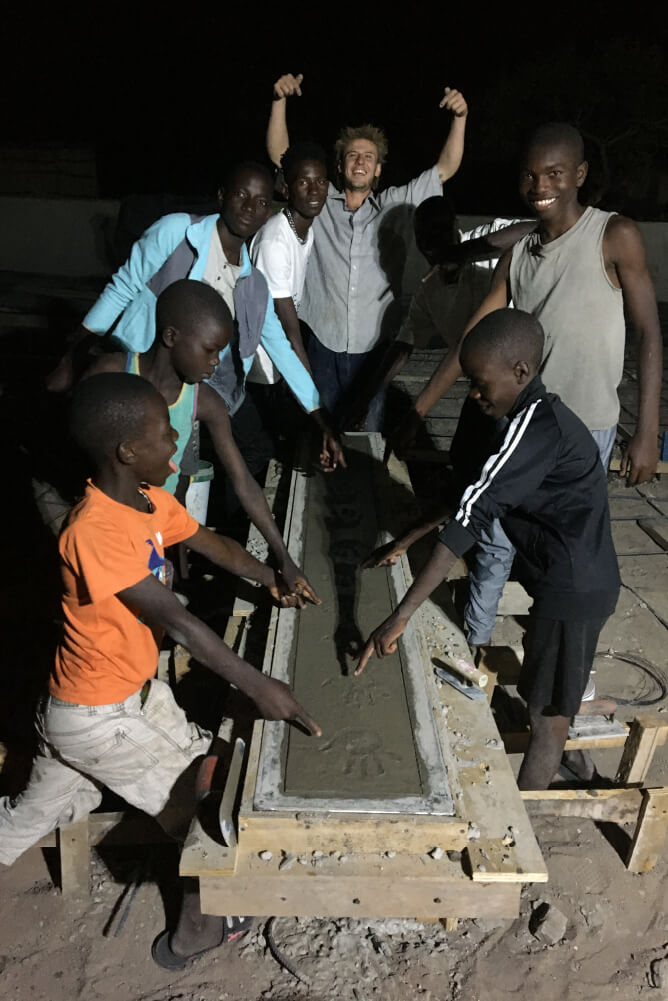 Picture by Lisa Jacob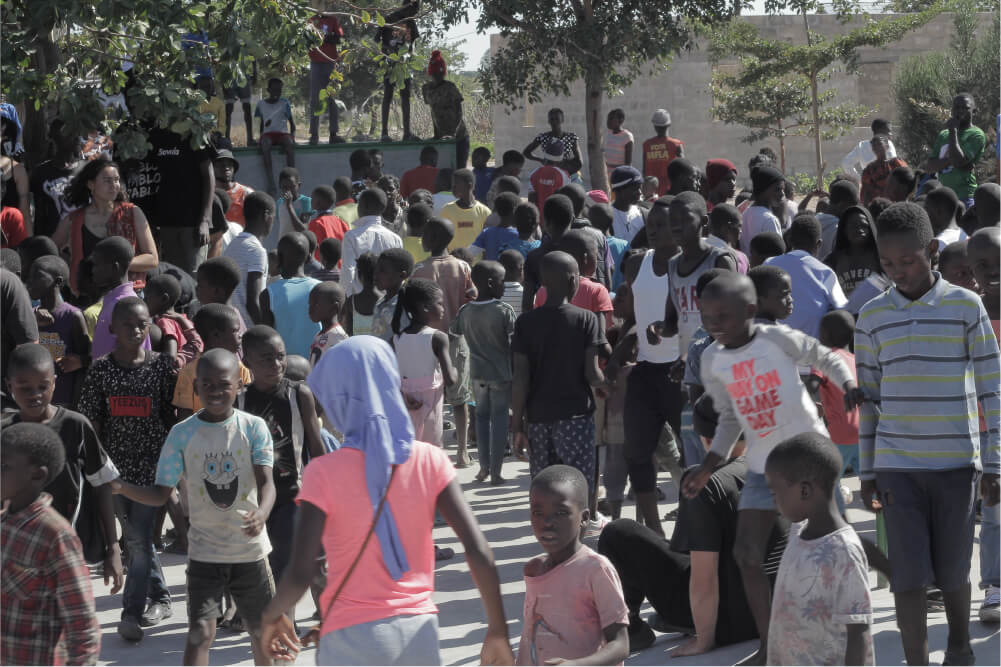 Picture by Martin Loužecký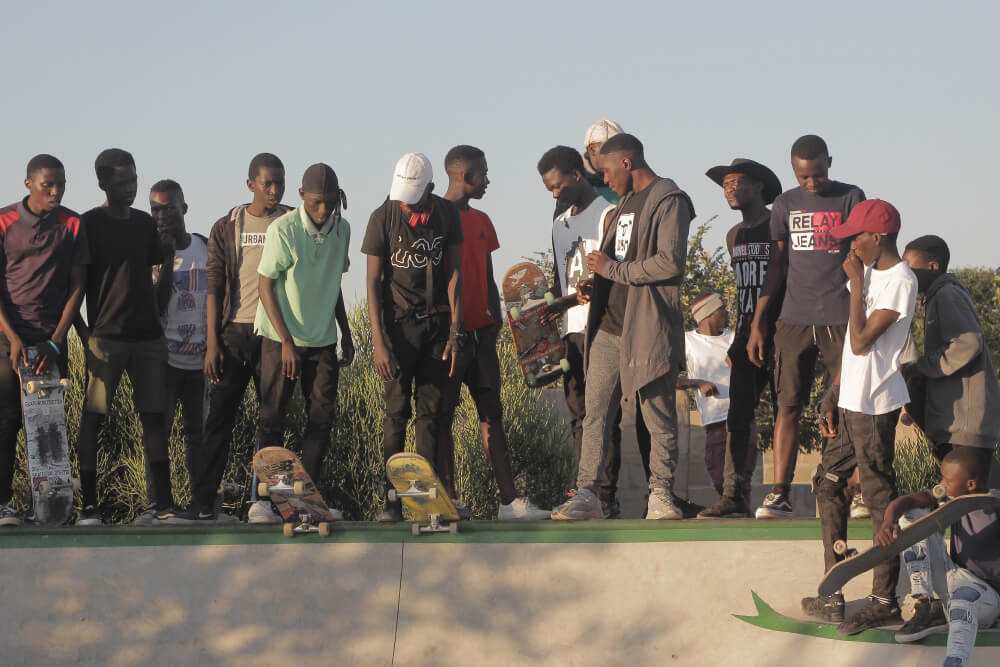 Picture by Martin Loužecký